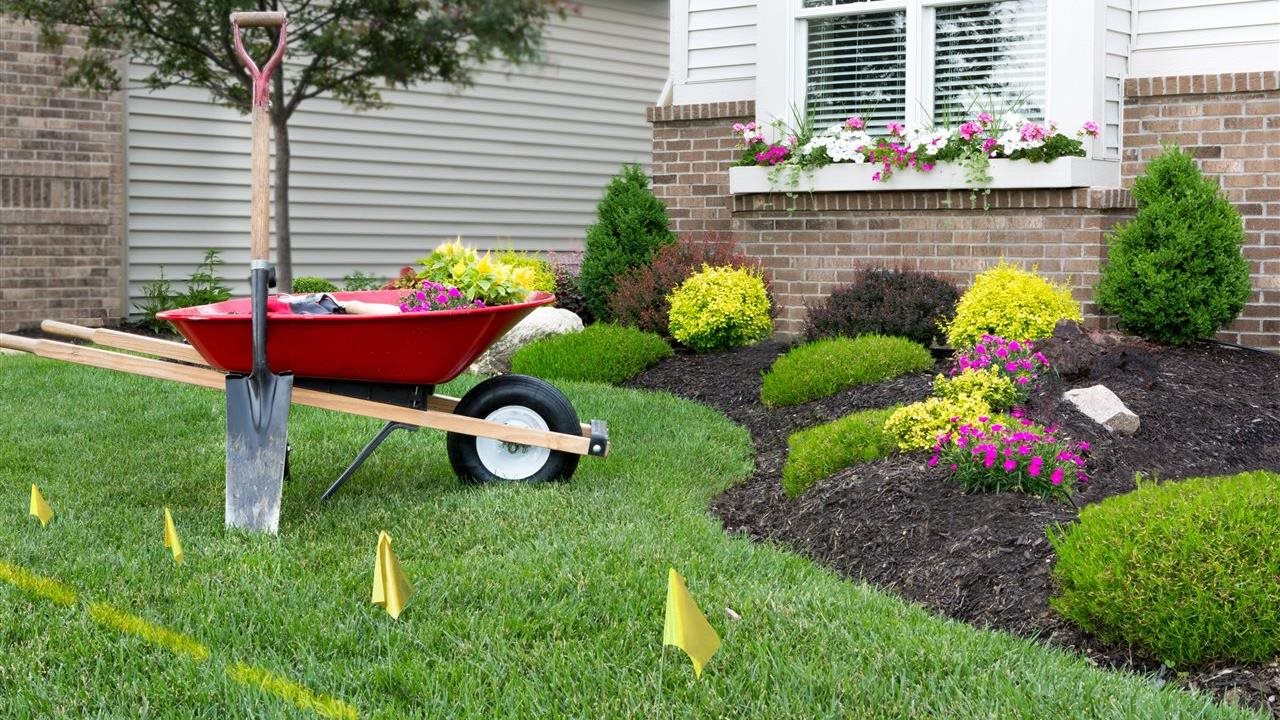 (BPT) – What do planting a tree, building a patio, installing a pool and putting up a fence have in common? These popular home improvement projects add value to your home, and they all require an important safety step: getting utility lines marked before digging.
With so many people spending more time at home during the pandemic, homeowners are tackling DIY projects at growing levels — 19.5 million Americans plan to dig this year for a home improvement project, according to the Spring 2021 Homeowner Omnibus Research from Common Ground Alliance (CGA). Unfortunately, two in five homeowners will miss the crucial step to call 811 to get utility lines marked before they dig.
Tempted to skip this step? You are putting yourself, your family and your entire community at risk. Unintentionally striking one of these lines can result in inconvenient outages for entire neighborhoods, serious harm to yourself or your neighbors, and significant repair costs.
CGA research found that a third of American homeowners have been affected by a utility service interruption during the pandemic. This can be particularly frustrating as people spend more time at home, relying on essential utilities to work, study and stay entertained. You don't want your digging activity to be the reason your neighborhood faces an inconvenient outage, or worse.
If you think it won't happen, think again. "A utility line is damaged every few minutes in the U.S. because someone decided to dig without making a call to 811 to learn the approximate location of buried utilities in their area," says Sarah Magruder Lyle, President and CEO of CGA. "Calling 811 to get utilities marked before digging is free and easy, and will protect you, your community and the utilities you rely on."
Follow these safe digging steps each time you dig:
Step 1: A free phone call to 811 makes it easy for your local one call center to notify appropriate utility companies of your intent to dig. Call a few days prior to digging to ensure enough time for the approximate location of utility lines to be marked with flags or paint.
Step 2: Know where you plan to dig and have a basic idea of what you plan to do. When you call 811, a representative from your local one call center will ask for the location and description of your digging project.
Step 3: Your local one call center will notify affected utility companies, which will then send professional locators to the proposed dig site to mark the approximate location of buried utility lines with colored flags and paint.
Step 4: Wait the required amount of time for the lines to be marked. Once all lines have been accurately marked, carefully dig around the marked areas.
There are nearly 20 million miles of underground utility lines in the United States, which equates to more than a football field's length of utilities for every person in the U.S. Your family depends on this buried infrastructure for your everyday needs, including electric, natural gas, water and sewer, cable TV, high-speed internet and landline telephone.
With that much critical infrastructure underground, it's important to know what's below and call 811 before digging. To find out more information about 811 or the one call center in your area, visit www.call811.com.