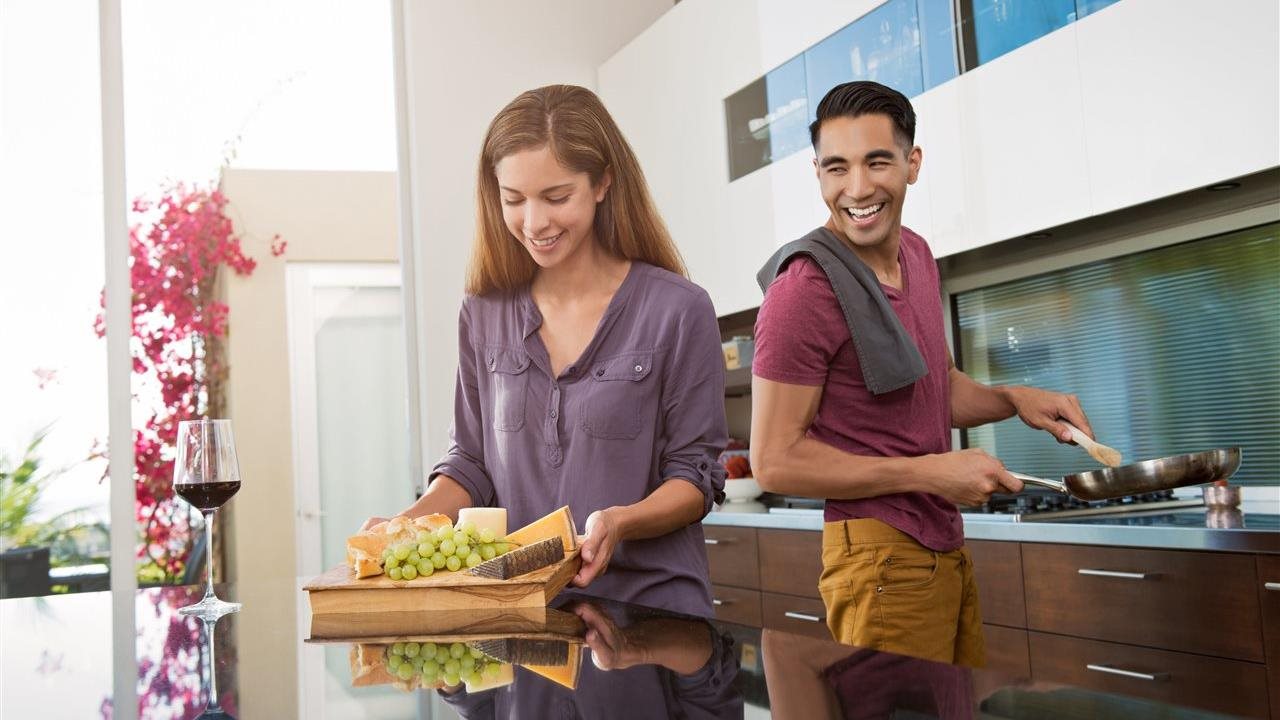 (BPT) – As the seasons change, so much of everyday life does, too. During the in-between months — when winter's chill is still in the air, but thoughts of spring are, too — it can be hard to figure out daily rituals like how to dress for the weather, manage busy calendars, and decide what's on the menu. Thankfully, this seasonal transition offers the perfect moment to delight in cozy food and wine pairings that celebrate this unique time.
Playful snacking
Snacks can be a great way to a take a breather during the day and refuel your body. Especially when wintery days seem to drag on, snacking can bring some much-needed fun to your day, if you make it an intentional activity. Bring some cuteness to the kitchen by baking Valentine's Day cookies to share or enjoy on a coffee break, try your hand at sweet and savory combos with homemade trail mix, and, of course, there's always wine and chocolate.
Pairing: Bonterra 2021 Rosé, California – Rosé is bottled in the winter and released early in the new year, making this the freshest time of year to enjoy it. From Climate Neutral Certified Bonterra Organic Vineyards, this vibrant rosé showcases a delicious bouquet of organic grapes including Grenache, Mourvèdre and Malbec. Sip it with chocolate-dipped strawberries to complement the wine's refreshing notes of blood orange, watermelon and maraschino cherry.
Cheese, yes please
As seasons change, so should your cheese board. Cheese boards are an easy go-to for entertaining, and are much more versatile than you might think (truffle fries board, anyone?). They're ideal for early spring nibbling, when it may still be too early for outdoor picnic fare, and are also perfect for a smorgasbord-style brunch, lunch or afternoon ballgame viewing session. Whether grazing on artisanal cheese or charcuterie, let your creativity be the main ingredient — there are no other rules.
Pairing: Fetzer NV Riesling, California – Spoiler alert: While wine and cheese may seem like a no-brainer together, this classic pairing is actually tricky, since cheese coats your palate and makes wine difficult to taste. Fortunately, it's Riesling to the rescue, thanks to the varietal's crisp acidity and balanced sweetness that cut through cheese's richness. Fruity and floral, this aromatic Riesling from B Corp Fetzer pairs perfectly with a variety of cheeses. A lively palate of peaches and bright citrus with a semi-sweet and savory finish makes this wine cheese's newly anointed best friend.
Retro inspired
With a chill remaining in the air, cozy nights at home are still on the agenda this time of year. Warm up while indulging your nostalgic side with a fondue pot, newly hot again and a perfect source of chalet chic comfort food. Dip your toes into this tradition with Gruyère cheese from Switzerland. From there, the possibilities of melty cheese options are endless: try raclette next, then beer cheese dip — a sports fan favorite. Add a bottle of wine, fuzzy socks and some candles for the ultimate at-home après ski — whatever your coordinates.
Pairing: 1000 Stories 2020 Bourbon Barrel-Aged Chardonnay, California – Thanks to aging in bourbon barrels, this rich Chardonnay brings distinct flavors of baked apple, lemon, wood spice and vanilla that deepen alongside notes of butterscotch and crème brûlée. The warming characteristics from the bourbon barrels make this rich, cooler-weather white wine a great match for cheese fondue.