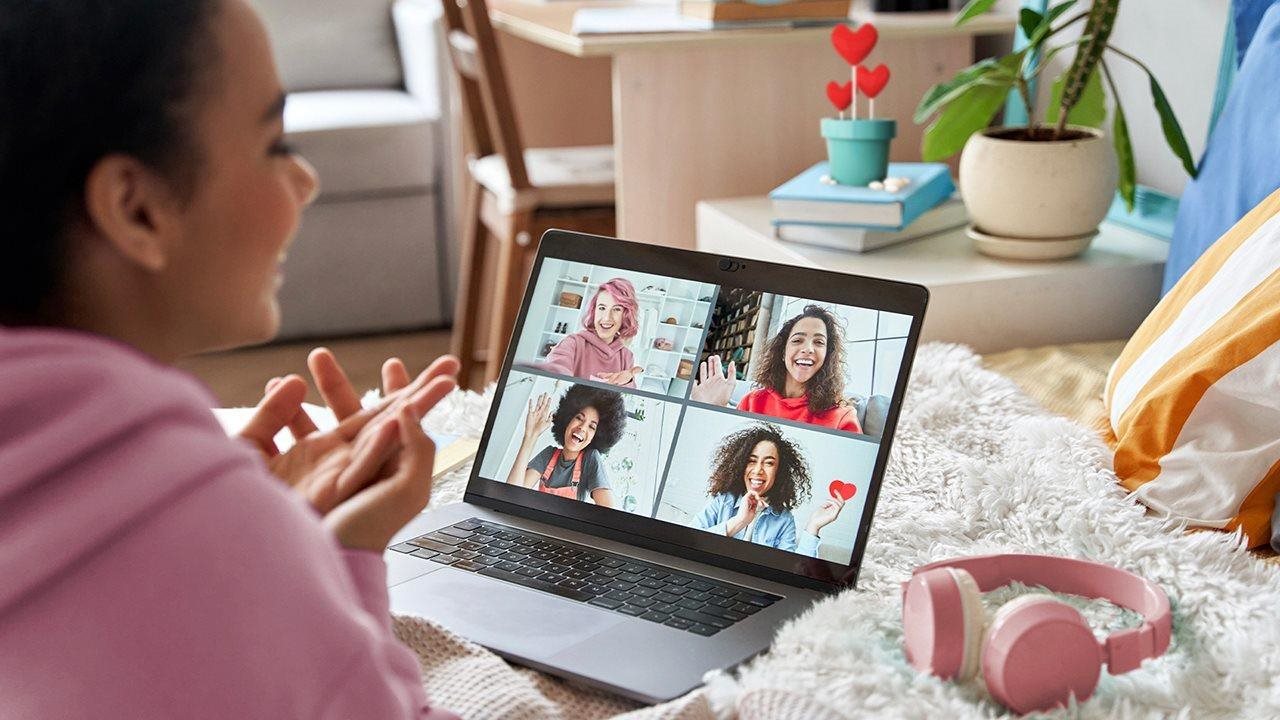 (BPT) – Did you know "Galentine's Day" is fast becoming as popular as Valentine's Day? According to Synthesio.com, Galentine's Day mentions on social media have equaled the number of Valentine's Day mentions in recent years, and the popularity of the holiday that's all about celebrating female friendships shows no sign of slowing down. First popularized by the TV comedy "Parks and Rec," Galentine's Day is the perfect excuse to reconnect with your best girlfriends and celebrate the special bond you share.
To make the most of the holiday, plan a virtual get-together to unite your far-flung besties — whether they're friends from high school, college, or any other pals you'd love to hang out with.
Here's a guide to help you make your virtual Galentine's Day party more festive and memorable than ever.
1. Treat yourself — and them
Good food and drinks are essential to any get-together with friends. Send your pals a virtual gift card ahead of time, so everyone has something yummy to nosh on together. The Treat Yourself Choice Gift Card available on Giftcards.com® and at retailers nationwide is the ideal solution, which can be used for takeout from several popular national restaurants, as well as an online delivery option so guests can choose to have their favorite bites delivered right to their door in time for the celebration. They could even use the card for festive dinnerware, comfy loungewear or fun props from favorite retailers to make the event even better.
2. Prep your tech
Make sure everyone's on board with whatever video conferencing platform you choose, whether that's Zoom, Skype, Google Duo, FaceTime or something else. Choose a platform you're comfortable with and that you've used before so it will go off without a hitch. Planning ahead lets everyone know what platform you'll be using, so they can be set up and ready to join you. Consider including a brief tutorial or instructions for using the platform along with your invitation.
3. Get ready for fun and games
While it can be pretty entertaining just to get together and gab, it's even better if you have a few games planned for your party. You can choose from retro faves like Truth or Dare, or try "Two Truths and a Lie" — which is a great choice for friends who'd like to get to know each other better. Other popular options include "Never have I ever," plus trivia or bingo games (which you could buy or create yourself). Consider asking each guest to prep one game for the group to play together.
4. Don't forget the Galentine's Day gifts
Show your BFFs just how much you appreciate them with a gift they are all sure to love, like a Retail Therapy Choice Gift Card from Giftcards.com. With these multi-store gift cards, recipients can choose exactly what they want from any of the stores that are featured on the card, whether that's a new outfit, cosmetics or home accessories from one of their favorite brands. These are the kinds of gifts that are never returned, won't be affected by supply chain hiccups — and have no fees or expiration dates.
5. Amp it up with a theme
Virtual parties are even better if you invite everyone to go all in on a theme. Whether you choose a favorite TV show or movie, popular musical group, decade or locale, a theme lets everyone be a little more creative with dressing up, as well as choosing wacky backdrops or funny props to help set the stage. Make sure to select some music to feature in the background as your shindig begins. Here are a few ideas for themes to get you started:
Glee or Clueless
Spice Girls, TLC or Destiny's Child
'70s, '80s or '90s
Tropical paradise, Western ranch, night at the club or pajama party
Let your imagination go wild, and most of all — have fun! Galentine's Day is all about getting together, letting loose and enjoying your special time together.