(BPT) – Nearly 90% of Americans will eat turkey this Thanksgiving, according to the National Turkey Federation. That's an increase of more than 700,000 turkey takers over 2020. However, the lure of the long weekend lasts longer than the leftovers, and is filled with many more moments worth sharing, a glass of wine or cocktail in hand. So, whatever you do, make sure to have plenty. You can always share leftover bottles with friends at the end of the weekend.
1. Friendsgiving
Josh Cellars Prosecco Rosé
For many, Friendsgiving is the first festivity of many. It is a time to gather with hometown friends and those who matter most in our lives. Toast with Josh Cellars, a brand that was created by founder Joe Carr as a tribute to his father, Josh. Josh Cellars Prosecco Rosé has scents of fresh wild berry and blackberry, complemented by refreshing acidity and effervescence.
2. Turkey Trot
[ yellow tail ] PURE BRIGHT Pinot Grigio
Whether you run, jog or walk, finish first with a glass of [ yellow tail ] PURE BRIGHT Pinot Grigio. [ yellow tail ] — America's best-selling imported wine brand — spent the last several years creating a proprietary process to maximize flavor while minimizing calories and alcohol. Packed full of fruit flavor, this fresh and zesty wine has only 80 calories per serving. It's a win-win with whatever else the day holds.
3. Parade
Fleurs de Prairie Rosé
The word "parade" is a French import, originally meaning "preparation." It is therefore fitting to enjoy a beautiful French rosé while taking in a parade and putting off "preparations" for the day ahead. Fleurs de Prairie translates as "wildflowers," and this wine celebrates the beautiful fields of wisteria, lavender, poppy and sunflowers carpeting the South of France. Chill it down and enjoy the flavors of strawberry and rose petals, with bright, refreshing acidity.
4. Pre-Dinner
Josh Cellars Reserve North Coast Cabernet Sauvignon
The potatoes are boiling. The yams are baking. The turkey is resting. Make the most out of these final free minutes with Josh Cellars Reserve North Coast Cabernet Sauvignon. Fruit forward and balanced, this wine is bursting with aromas of dark fruits and toasted nuts with hints of blackcurrant and rose petal.
5. Dinner: White and Red Pairings from the US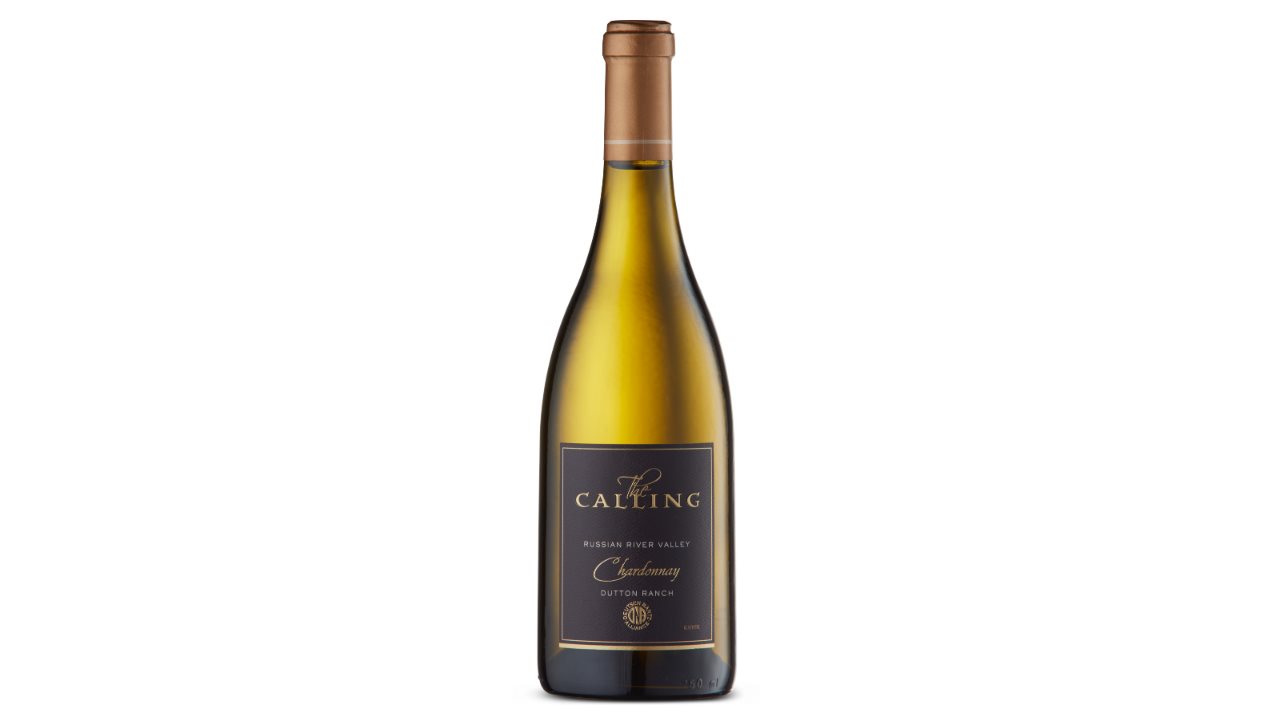 The Calling Dutton Ranch Chardonnay
The Calling Dutton Ranch Chardonnay will impress even the most discerning dinner guests. It is fresh, lively and full-bodied, making it extremely versatile. The Calling wines are exclusively sourced from the best vineyards in Sonoma County, California. Dutton Ranch fruit is among the most highly regarded in Sonoma and beyond. One glass will not be enough, so purchase more than you think you need.
The Calling Russian River Valley Pinot Noir
Every Thanksgiving table should have a red option, too. California Pinot Noir is incredibly versatile, making it a great complement to the turkey and trimmings. The Calling Russian River Valley Pinot Noir highlights the region's iconic style. This wine is full of cherry, fresh strawberries and orange zest flavors that lead into a velvety, smooth palate of red plum, violet and earthiness.
6. Game Night
Redemption Rye
After dinner, there is no better way to relax than family game night, except maybe family game night with a whiskey drink in hand. Redemption is on a mission to bring rye back, returning it to its Pre-Prohibition glory. Rye was once the most popular spirit in America. At 96% rye, Redemption Rye is big and spicy, with flavors of toasted oak, vegetal notes, allspice and anise. Add a couple of dashes of bitters and a little ice to get game-on in no time.
7. Wind Down
Bib & Tucker 6-Year-Old Bourbon
Finally, everyone is resting, snug in their beds or — more likely — snoring nearby on an armchair. Find solace and solitude, with a neat pour of Bib & Tucker 6-Year-Old Bourbon. It leads with a scent of vanilla, with a smooth entry, nice balance, and hint of pecan pie sweetness before evolving into a warm, rich, spicy sensation. (And if you're feeling daring, this makes a superb addition to your Black Friday French Toast.) Bib & Tucker is inspired by the turn of the century in America, a time of unprecedented progress and adventure when all bourbon was small batch.