(BPT) – Are you yearning to get back to the sun and sand? If you're drawn to the seaside style of coastal design, why not bring the look to your own home? The keys to achieving a beachy vibe include incorporating a light palette, strong lines, and natural materials, like cypress. Here are seven ideas to transform your house from just another on the block to a staycation dream home with coastal flair.
Grand Entrances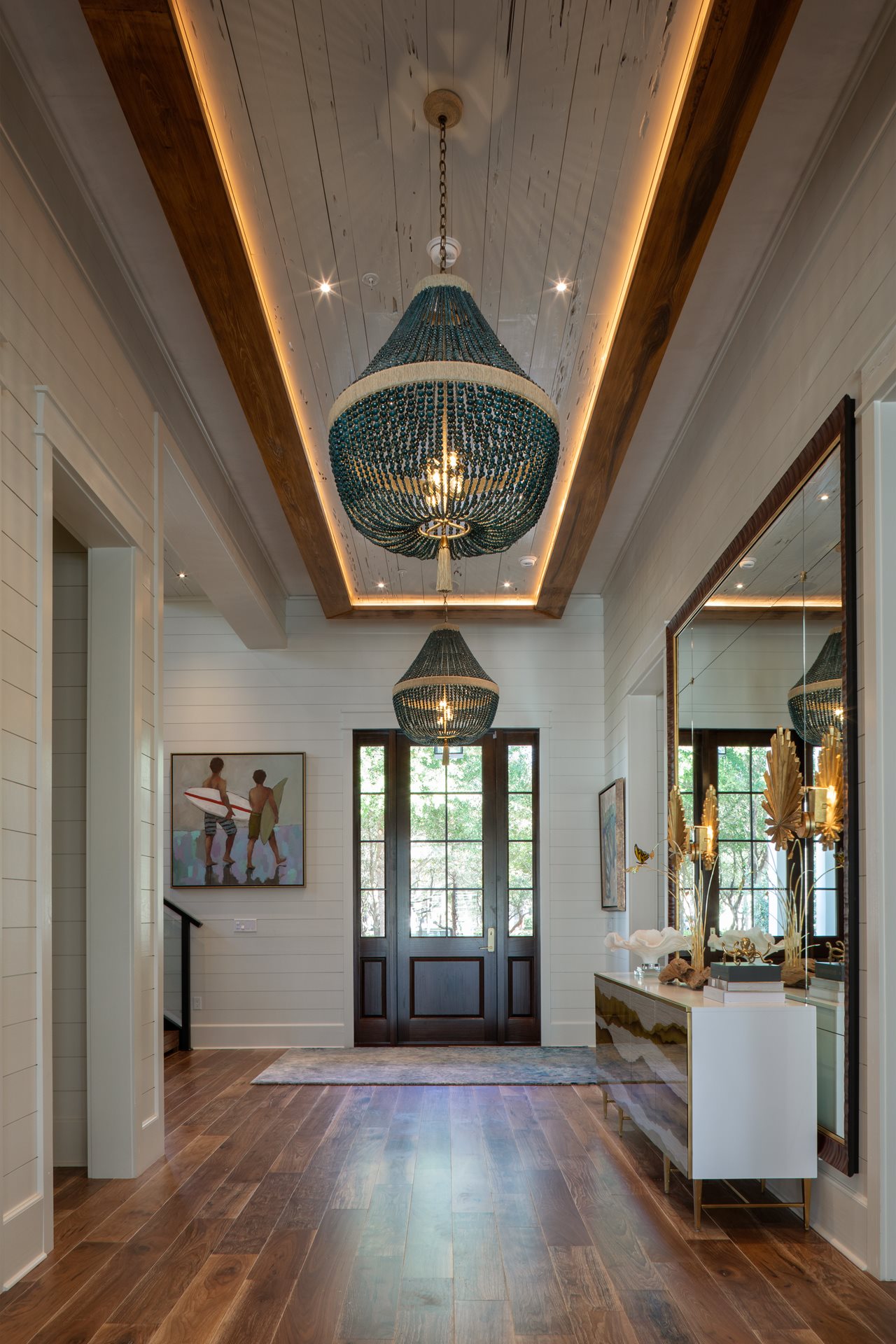 First impressions matter, so go grand in your entryway and make a bold design statement. Tongue-and-groove pecky cypress can create a striking ceiling treatment with unique texture. Framing the area in cypress boards with a contrasting finish can add depth and dimension, while hiding recessed lighting and defining the space.
Cozy Spaces
Beach homes are made to bring people together and open concept floorplans do just that. Vaulted ceilings and open shelving — crafted from a beautiful wood like cypress — can add even more openness to a great room filled with cozy seating options. And custom built-ins and cabinetry — utilizing the same material — not only tie multiple spaces together, they also provide storage solutions to keep clutter out of site and out of mind.
Dreamy Kitchens
When it comes to coastal kitchens, choosing a limited material palette and finishes will keep the heart of your home looking clean and fresh. Real American Hardwood® cabinetry will offer lasting value and durability. And selecting a species like cypress will add subtle style, along with character and beauty to be cherished for generations to come.
Bold Beams
Architectural details, such as exposed beams, are a popular design trend that can add function and style to any room. Pairing cypress beams with a pecky cypress ceiling and cabinetry can provide a dramatic setting for a gathering spot, like a home bar.
Fabulous Feature Wall
Open and airy spaces with abundant daylighting are staples in beach house design. With expansive windows and less wall space, installing cypress millwork to create a feature wall can evoke nautical charm — and double as a work of art. Take advantage of the wood's natural beauty and elevate its grain pattern with a stain that enhances the room's décor.
Serene Sleeping Quarters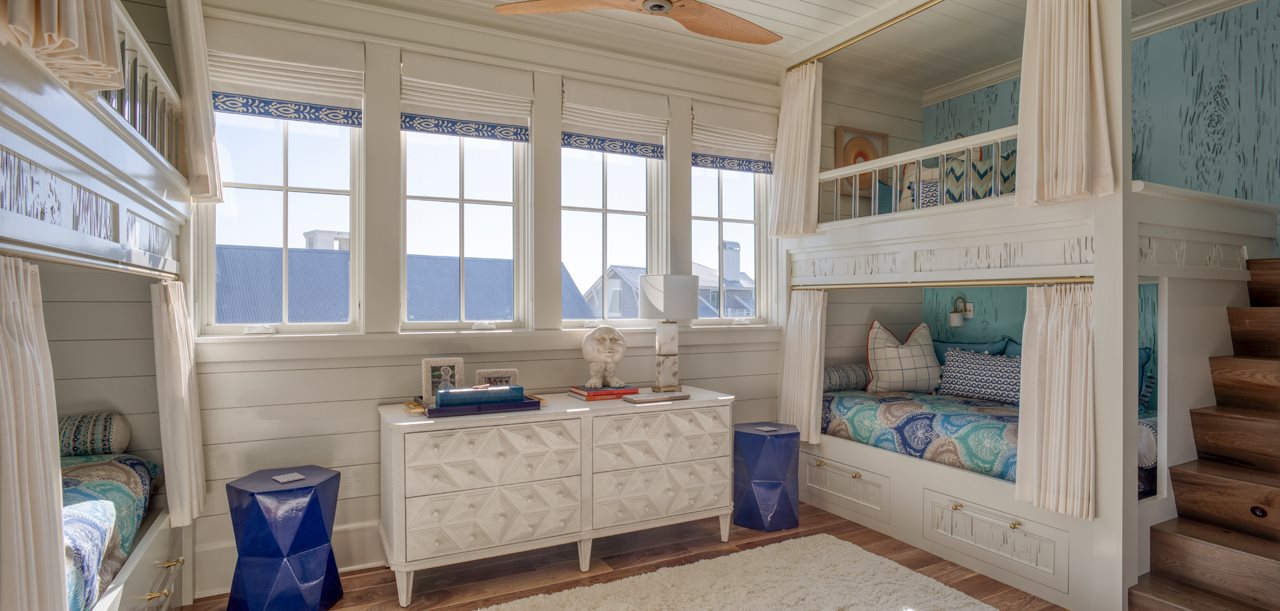 For families with multiple kids, the words "calm" and "peaceful" may seem like an unattainable luxury. That doesn't mean you can't create a serene bedroom that sleeps two or more! Bringing in materials and details used in other spaces, like cypress millwork, will provide continuity from room to room. See, calm and peaceful, even if there's occasional chaos.
Waves of Color
Crisp white walls with a pop of color are a classic coastal look. And while painting a wall with a tranquil turquoise or breezy blue is often a go-to, why not choose to celebrate the natural hues of real wood? Adding a patterned cypress accent wall, finished with a rich stain, can provide intriguing color with aesthetic warmth.
For more inspiring coastal cues to add a beachy vibe to your home, visit www.CypressInfo.org.