(BPT) – May is National Water Safety Month, and as we gear up for an unforgettable summer and head out to the pool, safety should remain top of mind for families. According to a recent consumer survey from Leslie's, the world's largest pool and spa retailer, almost half (47%) of respondents underestimate how many drownings take place each year — an average of about 10 unintentional drowning deaths occurring per day, according to the CDC. However, pool owners and parents can play a key role in protecting their family and friends this year in and around the pool. Familiarize yourself with the following pool safety tips to prioritize everyone's well-being this summer.
1. Invest in Swim Lessons. It's Never Too Early or Late
Learning to swim through consistent, formal lessons reduces the risk of drowning by 88% for children 1 to 4 years old. It's never too early or late to learn how to swim, with infants able to begin lessons as young as 4 months old. According to the same survey from Leslie's, 22% of respondents ages 18+ do not know how to swim or do not feel they are a strong swimmer.
It's critical to prioritize swim education for everyone in your family while also having readily available swim aids, life jackets and safety rings near the pool at all times. However, these products should be used in addition to lessons. "While these products are designed to help introduce kids to water and help them learn how to swim, these do not take the place of formal lessons, which should be considered at every age," says Tracy Dick, Leslie's Vice President of Brand Marketing.
2. Set Rules and Always Supervise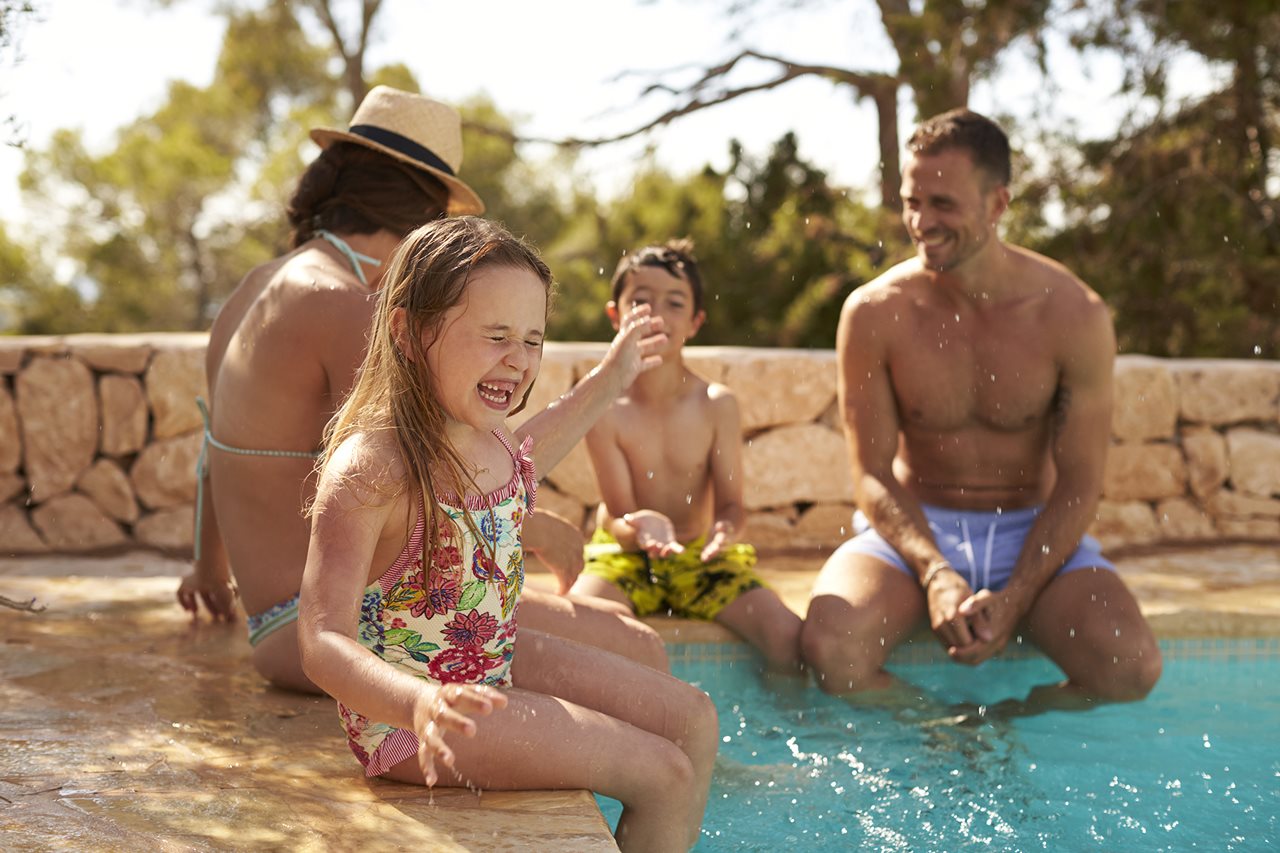 Every pool should have a set of basic rules to follow, which can be posted throughout the area with safety signs. When enjoying the pool with children or hosting family, clearly communicate the ground rules, including no running, dunking or horseplay. Most importantly, designate an adult to keep their eyes solely focused on the swimmers in the water at all times, regardless of any swim aids those individuals may have on, as drownings happen quickly and silently. "According to our recent survey, 67% of respondents believe most child drownings occur when children are unsupervised; however, most drownings occur when an adult is present," says Dick.
3. Get the Right Safety Equipment
In addition to focusing on swim education and knowledge this summer, ensure your pool has proper safety features. "Consider enhancing the safety of your pool area with secure equipment and technology to protect young children, older adults, pets, animals and your community at-large," says Dick. Three core safety products to consider:
Fences and locks: Most communities require pool fencing at least 4 feet high to enclose the pool. There are a variety of fencing options available for every pool and home. The gates of the fence should be self-closing and self-locking, ensuring that they can't be mistakenly left open.
Pool alarms: A pool alarm offers an extra level of security and can be added to a gate to sound when opened, or installed in the pool to detect disturbances in the water.
Pool safety cover: Pool safety covers are made of tightly woven material. They are rigid enough to keep kids and pets from falling into the water.
4. Keep Your Water Healthy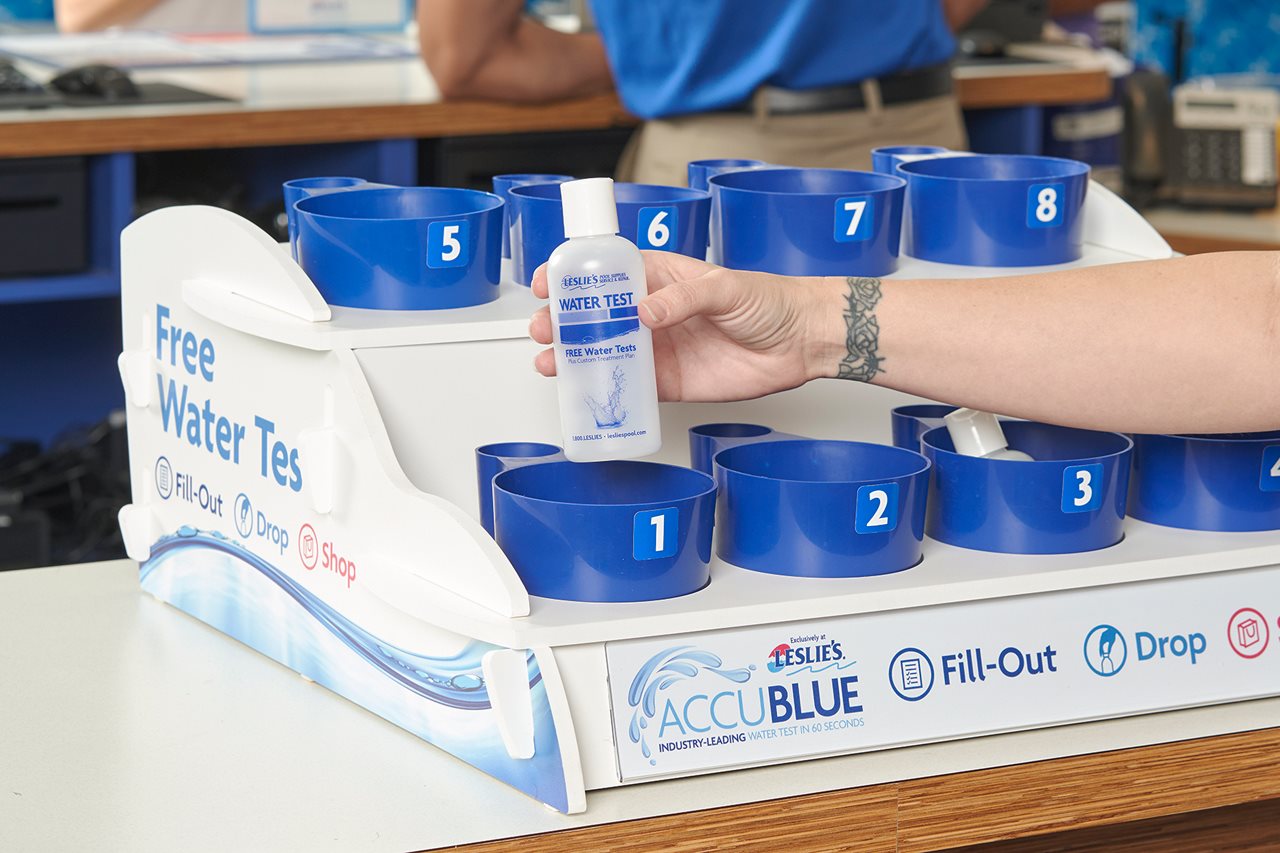 Sanitary pool water is so important to maintaining pool safety, and a properly balanced pool will help keep swimmers from becoming ill. "Follow a regular treatment plan with primary sanitizer and weekly shock, and monitor chlorine levels with water testing. It's easy to use an at-home water test kit or test strips, or take advantage of Leslie's free in-store AccuBlue® water testing so you can get precise, comprehensive results immediately, as well as a tailored plan for how to fix any identified issues," says Dick.
Finally, prioritize proper filtration to mitigate dirt and bacteria. Not only do filter pumps remove debris from the water, they also help distribute the chemicals needed to destroy germs.
With more than 930 Leslie's stores around the country, it's easy to find everything you need to help maintain a safe and secure pool this summer. Remember to prioritize swim lessons and continually supervise children in the water with undivided attention. Take the time to follow these guidelines to help enjoy a healthy, safe and memorable summer.