(BPT) – Sponsored by Hormel Foods Sales, LLC.
Whether you're a parent, college student or working adult, there's never enough time in the day to do everything you need and want to do. When you're short on time, it can be difficult to make meals at home, but that doesn't mean you have to settle for takeout or grab-and-go options.
With a little bit of planning, you can have convenient meals and snacks that you can make quickly or in advance of your busy week. Check out these four food hacks that will help you save time and enjoy delicious foods for breakfast, lunch, dinner or a snack.
1. Food prep
Instead of cooking meals every day, set aside time Sunday to make food for the week. Pick a few meals, gather the ingredients and start prepping.
Some meals may be easier to cook and store in the refrigerator or freezer. For others, it may make more sense to prepare and cook later. For example, you can prepare a pasta bake or casserole and store it so you can pop it in the oven right before dinner.
If you enjoy salads for lunch or veggies for snacks, make sure to wash and cut your veggies in advance for convenient meals and munchies during the week.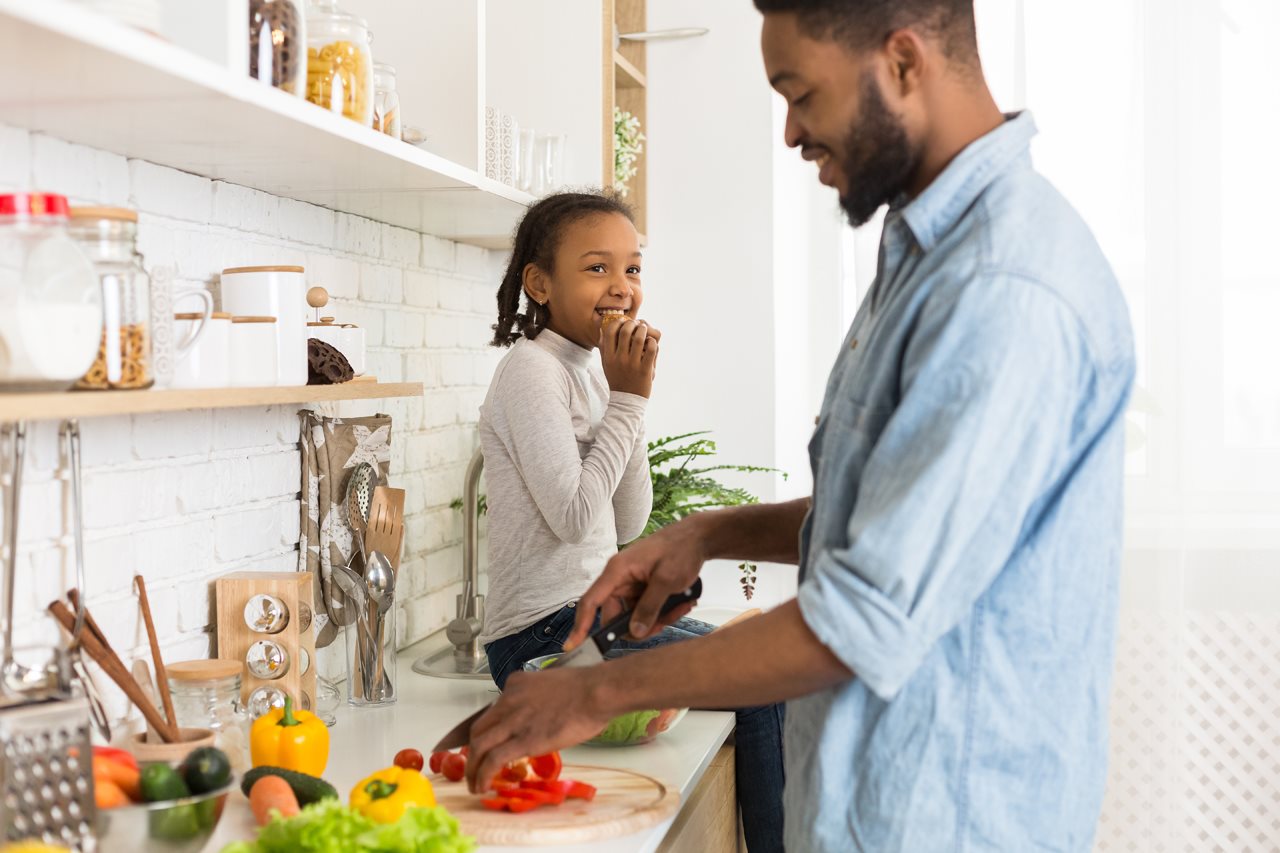 2. Top your meal off with bacon
Bacon isn't just for breakfast. You can top salads with bacon or add it to your sandwiches for extra protein for lunch and dinner, or grab it anytime hunger hits. If you want to have crispy bacon at any time with easy prep and cleanup, keep microwave-ready bacon on hand to upgrade any meal or enjoy simply as a snack.
HORMEL® BLACK LABEL® Microwave Ready Bacon is the ultimate hack for people looking to add time back in their day with minimal prep and little to no mess. This conveniently packaged raw bacon is easy to make thanks to its specially designed pouch that perfectly crisps bacon in the microwave. In about 2 1/2 minutes, you'll have deliciously, crispy bacon with basically no cleanup. You can learn more about HORMEL® BLACK LABEL® Microwave Ready Bacon at Hormel.com.
3. One-pot meals
Meals that you can make in just one pot or pan not only save time but also reduce cleaning time. Whether you make a stir-fry, chicken chili, risotto, paella or curry, you'll have a well-balanced meal that includes carbs, proteins and veggies without having to prepare them separately in different cooking vessels.
You can easily feed your whole family with a one-pot dish and still have leftovers for future meals. Or, if you're cooking for yourself, you can make a batch, portion it out and store your one-pot meal as part of your weekly meal prep and planning.
4. Smoothies
Like one-pot meals, smoothies provide a convenient way to get all your nutrients quickly and with minimal fuss and mess. You can make a green smoothie with veggies and protein powder or a fruit smoothie with frozen berries and yogurt and top it with granola for some extra crunch and fiber.
Depending on what kind of blender you have, you may be able to make and drink the smoothie without needing to pour it into a separate container. Some models come with portable blender cups so you can make your meal in the same container you'll drink it from at home or on the go. You can prepare a smoothie for a quick breakfast, as a post-workout meal or whenever you're in the mood for a cold and refreshing snack.
Make your workweek easier and more delicious. Using these four tips, you can make sure you always have home-cooked meals even when you're pressed for time.