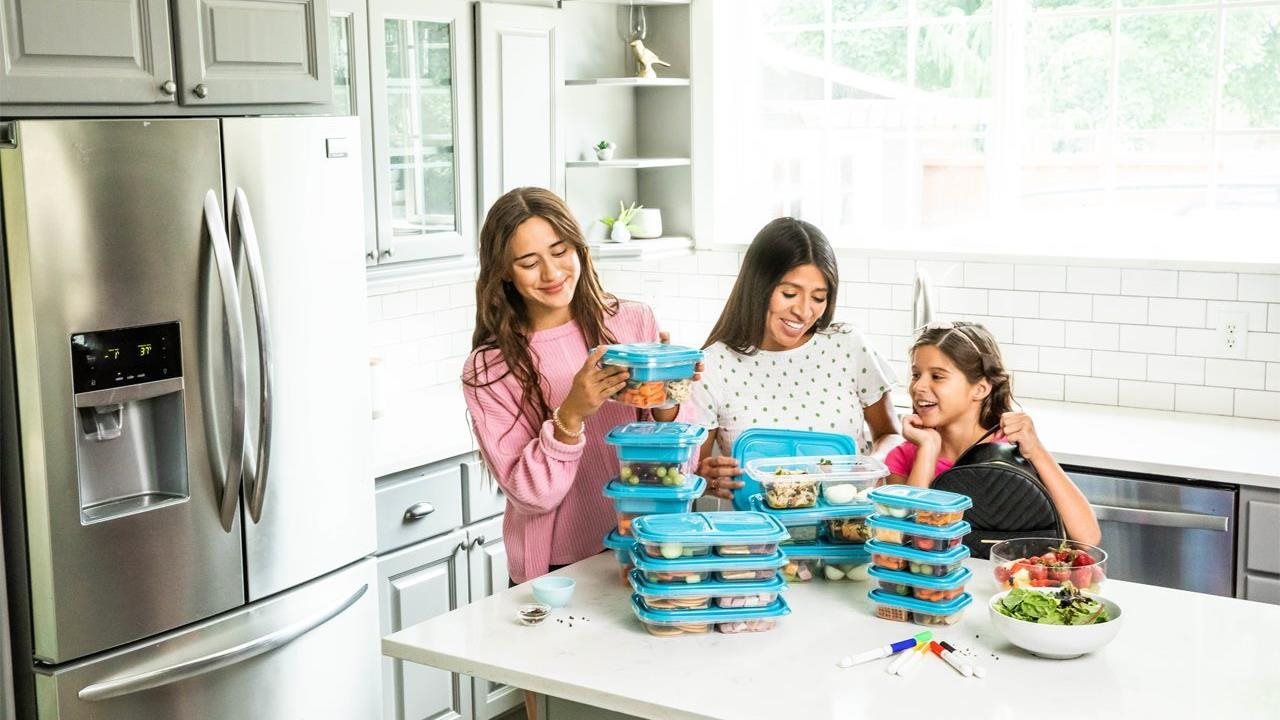 (BPT) – When back-to-school time rolls around, it's always a scramble to make lunches and weeknight meals that are tasty, nutritious, and that don't take hours in the kitchen. If you find it challenging to adjust to fall schedules and mealtimes, you'll be happy to know there are ways to make lunches and dinners a lot easier.
Here are tips and tools to keep things simple — and even fun — when it comes to feeding your family.
Simplify meal planning and shopping
To make your job easier, stick with what you know — and what everyone likes. List your family's favorites, including dishes you enjoy making, then rotate those meals over 1-2 weeks. Develop your shopping list based on this meal roster and use the same basic list each week, taking a quick look to see if you're running out of anything faster than expected.
The bento-box approach
There's a reason bento boxes, created in Japan, are so popular in the U.S. Separate compartments make sense, whether lunches contain items you don't want mixing (like crunchy and wet ingredients), and for kids particular about separating foods. They're handy for school-day lunches, after-school snacks or any time kids need to eat on-the-go — plus prepping meals ahead and saving leftovers.
A great way to organize, store and transport meals, the GoodCook EveryWare Lunch Bento Box features different size configurations and individual compartments for various entrees and snacks. Adults and kids alike will appreciate that their food is kept safe from spillage while lids are secure, and they will especially enjoy the removable tray with two additional compartments for snacks, sides or even dessert.
Designed to hold an entire meal or up to five different dishes in one easy-to-transport container, the containers are also microwave safe, so they're essential for hot meals on the go and they're freezer safe for long-term storage. When the containers are empty, cleanup is a snap since they are dishwasher safe — so they will always be ready to refill for another lunch!
Involve kids in their lunch prep
The EveryWare Lunch containers also help children independently pack their own lunches and snacks. Perfectly portioned for kids' meals, the split design that stores different contents in one is a must for picky eaters. The colorful turquoise lid adds a playful design touch that appeals to children, encouraging them to try new, equally colorful foods.
Built for lunching, the EveryWare Lunch Cube is perfect for lunch on the go, with two compartments, plus a removable sandwich tray. The containers can be used with or without their trays — making them even more versatile for all kinds of lunch options. Plus, as a set of three containers, it's easy to prep ahead. Not just for lunch, the square containers allow for kids to get involved with the family's meal prep routine — or even to learn how to pack leftovers in meal-sized portions for simple reheating on busy school nights.
Transform sheet pan dinners into adaptable meals
If you love cooking meals in one pan to save on time and dirty dishes but you don't always want to cook everything together, a divided sheet pan is the answer. The GoodCook BestBake MultiMeal 3-in-1 Divided Pan is an innovative solution, allowing you to cook three meal components at once — or mix and match in any way that suits you and your family's preferences.
You can easily plan when to put each component in the oven depending on cook times without worrying about foods (or flavors) getting mixed up. For example, toss chicken in one compartment and cook until almost done, then add green beans to another compartment and finish everything at once.
The multiple compartments also create more edges, which is great for baking anything that needs crisping. With more edges you'll get more of that delicious crunch with desserts like brownies. You can also simplify meal prep by cooking separate items, then portion for grab-and-go meals later.
Optimize your fridge and freezer
Maximize food storage by developing a system to tell which foods need to be used first. Date all pre-prepped ingredients, meals or leftovers, and place items that need to be used first in a prominent location. Fortunately, the EveryWare Lunch containers can be used in the fridge, freezer or microwave.
These tips can help take some of the stress out of back-to-school meal prep this year, so you can focus on what's really important — spending time with your family.
Find more helpful kitchen tools, tips and recipes at GoodCook.com.