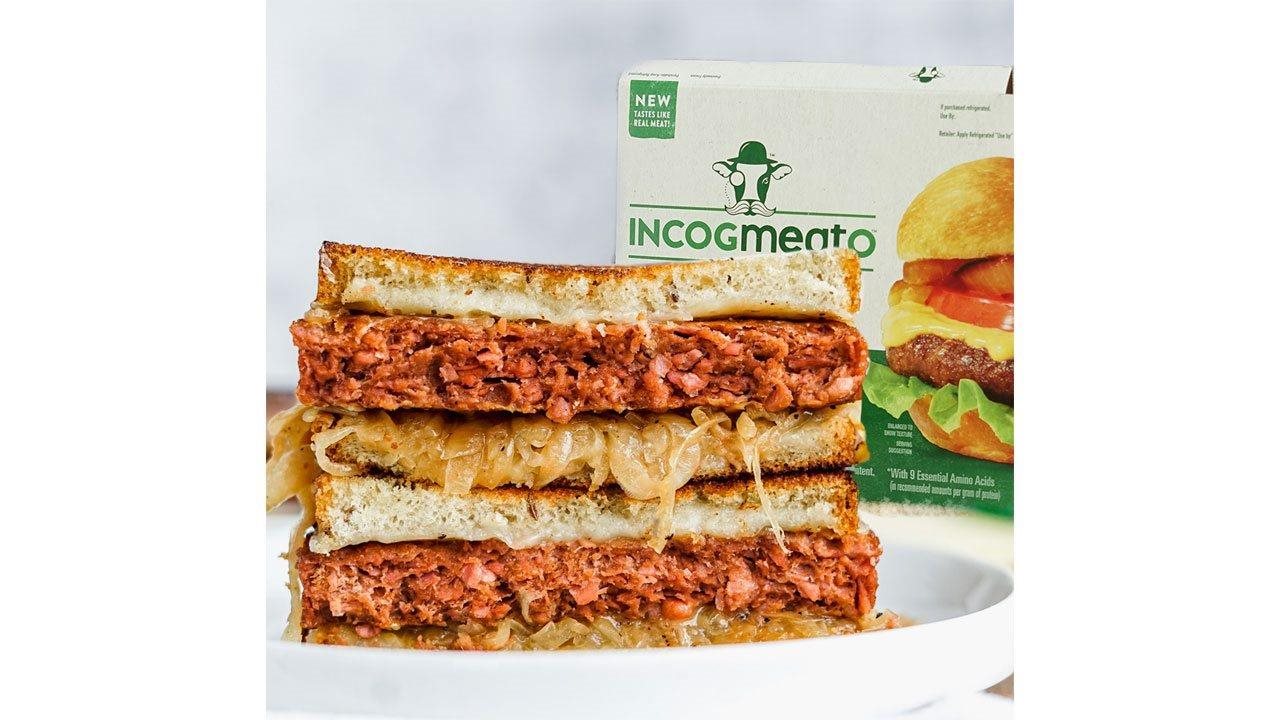 (BPT) – Whether it be for health, the environment or religious practices like Lent, there are so many reasons why people look for meatless alternatives. But meatless doesn't mean flavorless, and you don't have to stick to salads or fish.
Fortunately, there are now delicious plant-based products, like Incogmeato™ by MorningStar Farms®, that look, cook and taste just like meat. You can easily swap them into your favorite recipes to make plant-based meals that are meatless, but just as flavorful.
If you're looking for ways to keep meat-free meals flavorful, chef and TV host Elena Besser is showing fans why Incogmeato is the answer. It's 100% plant-based protein that still provides the meaty flavors you love without the actual meat. Your taste buds won't even know the difference.
Incogmeato has a variety of delicious, plant-based options that serve as an easy swap for all of your favorite meals. The versatile line-up — including burger patties, plant-based ground, chik'n nuggets and more — allows you to create meatless — but still delicious — versions of family favorite recipes such as beef-like tacos, spaghetti bolognese and even chik'n and waffles.
Whether seeking out flavor for Fridays during Lent or needing some inspiration to stick with your meat-free Monday goals, options are plentiful with Incogmeato. Besser shares two of her favorite recipes using Incogmeato to transform dishes into meatless versions:
Incogmeato Plant-based Patty Melts
Active time: 20 minutes
Total time: 30 minutes
Serves: 2
Besser tries to do her best to integrate plant-based protein into her diet rather than just reaching for meat, but she knows that, sometimes, you just want a burger. On the days when she wants to fix that craving, Besser reaches for Incogmeato. Their plant-based Burger Patties are the perfect swap for this patty melt recipe. They're juicy and they taste just like meat.
Ingredients:
6 tablespoons unsalted butter
1 large onion, halved and thinly sliced
kosher salt and freshly ground black pepper
7-8 dashes Worcestershire
2 tablespoons neutral oil
1 package Incogmeato burger patties
4 slices seeded rye bread
4 slices Swiss cheese
Directions:
Melt 2 tablespoons of butter in a large skillet over medium heat. Add the sliced onions, season with salt and pepper and cook, stirring occasionally, until the onions have softened and begin to caramelize, about 15-20 minutes. Add 7-8 dashes of Worcestershire sauce and stir to combine. Remove from heat and set aside.
On a separate clean skillet, add neutral oil and bring to a medium-high heat. Season one side of the patties with salt and pepper. Once the oil is shimmering, add the patties, seasoned side down, and cook for 4 minutes until golden and crisp. Season the tops of the patties with salt and pepper, flip, and cook for another 4 minutes. Set aside.
Wipe out the skillet, add 2 tablespoon of butter and melt over medium heat. Add 2 slices of bread. Top with cheese, patties, caramelized onions, another slice of cheese, and finally top them with the remaining bread. Cook for 2-3 minutes, or until the bottoms of the bread are golden-brown and the cheese is starting to melt. Flip, add 2 more tablespoons of butter, and cook an additional 2-3 minutes until both sides are golden brown.
Remove from the heat and serve immediately. Enjoy!
Incogmeato Plant-Based Stuffed peppers
Active time: 10 minutes
Total time: 40 minutes
Serves: 4-6
Besser has a big family and some of her siblings follow a vegetarian diet. Sometimes it can seem like a challenge to find tasty things to cook that everyone will love. But now that there's Incogmeato, she can make the exact same meat-centric dish for everyone without any meat at all. Incogmeato plant-based Ground is especially versatile, acting as a perfect meatless alternative for these vegetarian stuffed peppers.
Ingredients:
2 tablespoons olive oil, plus more for drizzling
1 package Incogmeato Pound of Ground
2 cups cooked white rice
1 medium beefsteak tomato, diced
1 can black beans, drained and rinsed
2 cups shredded cheese (Mexican Blend, Cheddar, Monterey Jack or Mozzarella)
Kosher salt and freshly ground black pepper
1 fresh lime (optional)
4 bell peppers, halved lengthwise, seeds and membranes removed
2 scallions, thinly sliced on a bias (optional)
Fresh cilantro, for garnish (optional)
Directions:
Preheat the oven to 400 degrees F.
Add olive oil to a skillet over a medium heat. Once shimmering, add the pound of ground and cook, breaking it up with a wooden spoon, until small pieces are formed and the meat is cooked through, about 5-6 minutes.
Place pepper halves into an oven-safe baking dish, cut sides up.
In a large bowl, combine the cooked Incogmeato meat, rice, tomato, black beans, and 1 cup shredded cheese. Season with salt and pepper and toss to combine. Divide the mixture evenly among pepper halves. Drizzle with more olive oil, cover with tin foil and bake in the oven for 30 minutes. Remove the foil, sprinkle with remaining cheese and bake for 10 minutes more.
Garnish with lime wedges or juice, scallions, and fresh cilantro. Serve immediately and enjoy!
Cook's notes: can swap lime for 1-2 tablespoons lime juice.
Ready to give something new a try?
Fish might be the default protein during Lent, but this year, plant-based Incogmeato is a more flexible — and more flavorful — way to go meat-free on Fridays. Try these two recipes and follow @Incogmeato on Twitter and @IncogmeatoUS on Facebook and Instagram and share how you're using Incogmeato as a Lent-friendly swap for your favorite dishes.