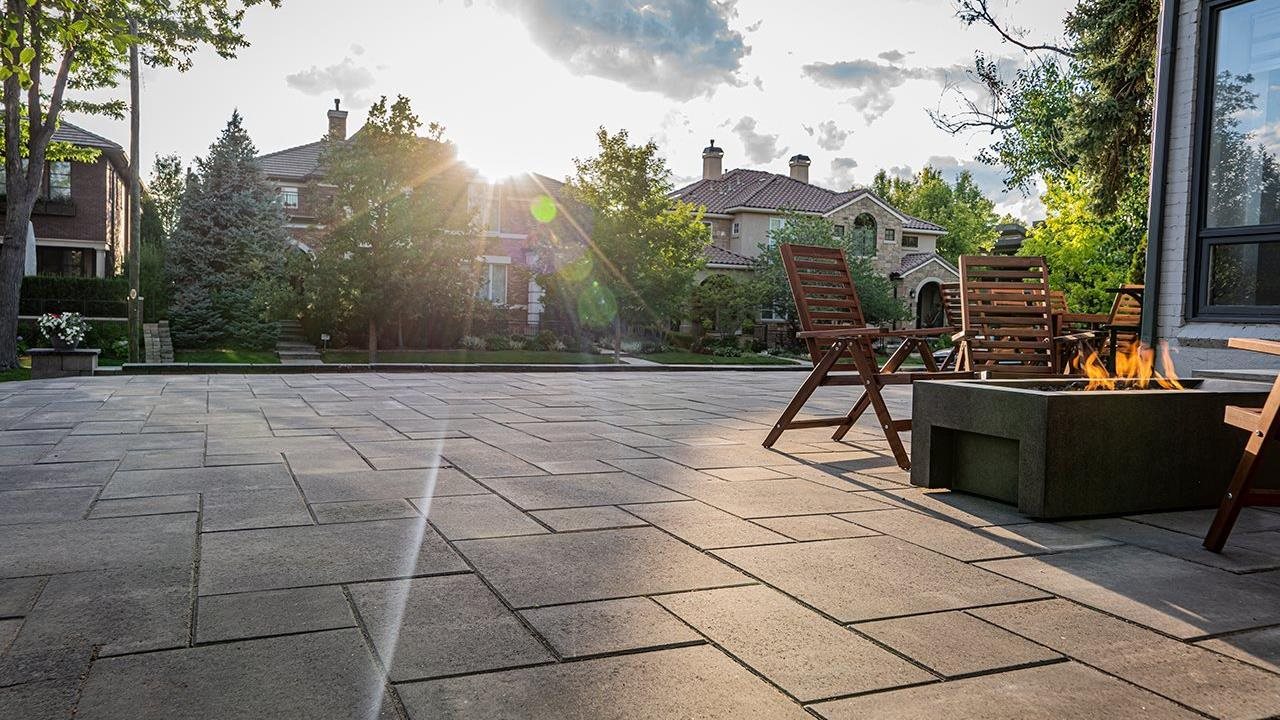 (BPT) – More than ever, today's homeowners are placing high value on outdoor living, investing in exterior spaces where they can relax, entertain, play and enjoy Mother Nature. Seeking not just functionality, homeowners are unleashing their creativity and infusing their personal taste into standout exterior enhancements that feature a noteworthy trend: a highly customized look using unique, oversized pavers.
Large patio pavers a top choice
Whether refreshing existing features or adding new ones, a look that's trending in outdoor design is to use large-scale patio pavers to define areas with a contemporary feel. Especially popular is a palate of colors that includes white and light gray. This bold choice adds style and long-lasting functionality to any property, helping bring elements typically associated with luxury interior design to the outdoors.
One popular option for homeowners and landscape designers alike is using CityStone™ XL pavers from Keystone Hardscapes® in projects. These eye-catching, durable pavers align fashion and function, helping homeowners create a variety of stunning exterior spaces such as patios, plazas, pool surrounds, walkways and more. Available in a variety of sizes, including 60mm 24×24 and 60mm 12×24, there are options for virtually every outdoor application.
Experts predict this trend will be a mainstay for years to come. Here are the top reasons people are choosing large-scale pavers for their outdoor projects:
Contemporary styling options: By using smooth-faced, large-format pavers with a sloping edge or bevel, it's easy to create that contemporary aesthetic, which is in high demand. Homeowners are frequently opting for monochromatic colors with contrasting hues to inject visual interest and create a customized look.
Durable and beautiful: Oversized paver options from CityStoneXL pavers are made of durable concrete so they stand up to foot traffic and weather elements. Plus, rich colors are available in an array of tones to match any design using iron oxide pigments, which helps prevent fading from extended UV exposure.
Compelling patterns: Combining different sized pavers and alignments will change the paver patterns, which adds visual styling to the outdoor space. Whether you opt for a single paver size or mix and match sizes, the laying pattern adds personality to the design and improves the overall aesthetic of the space.
Versatility: Large patio pavers can be used for a variety of applications. From an expansive entertaining space that includes an outdoor fireplace to well-defined pathways that connect one outdoor "room" to the next, large pavers create a sense of elegance that elevates the outdoor environment.
Return on investment: Adding a well-designed outdoor space not only makes a home more functional, but it can also pay dividends at resale. Large patio pavers instantly command attention, adding a touch of luxury to the property and helping elevate a home's desirability to prospective buyers.
Whether remodeling existing outdoor areas or adding new features, large-scale pavers can provide high-impact design with lasting durability. Find project idea galleries and additional information at www.KeystoneHardscapes.com.