(BPT) – Back-to-school time can be exciting for kids, but it can also be a challenging transition for the whole family. This fall, whether your kids are back in the classroom or participating in remote e-learning, it helps to develop a routine that works — and then stick to it. In fact, trying out the back-to-school routine for a few days — or even weeks — before the school year begins will give you time to figure out the best plan.
Getting the kids (and you) accustomed to regular bedtimes, meal times and study periods ahead of the first day will set them up for success, while helping keep them mentally and physically healthy.
1. Make sure kids get their zzz's
Children ages 6-12 need about 9-12 hours of sleep per night, according to the CDC, while teenagers need between 8-10 hours of sleep each night. Set a routine "wind down" period an hour before bedtime, and keep electronic gadgets like phones out of kids' bedrooms to ensure better sleep all night.
2. Pack a healthy lunch
Even if kids are learning at home, box up a healthy lunch and keep a regular lunchtime every day. A well-balanced lunch should include protein (meat, poultry, fish, dairy, eggs or beans), veggies and fruit. For example, try a healthy option like Rockit apples, the world's first miniature apple. Kids love their adorable and convenient size as well as their crisp, sweet taste. These miniature treats are so good you may find yourself grabbing a shuttle of them to keep handy during your workday, too. Check out the convenient and eco-friendly packages of Rockit apples at ChelanFresh.com/rockit.
3. Stay hydrated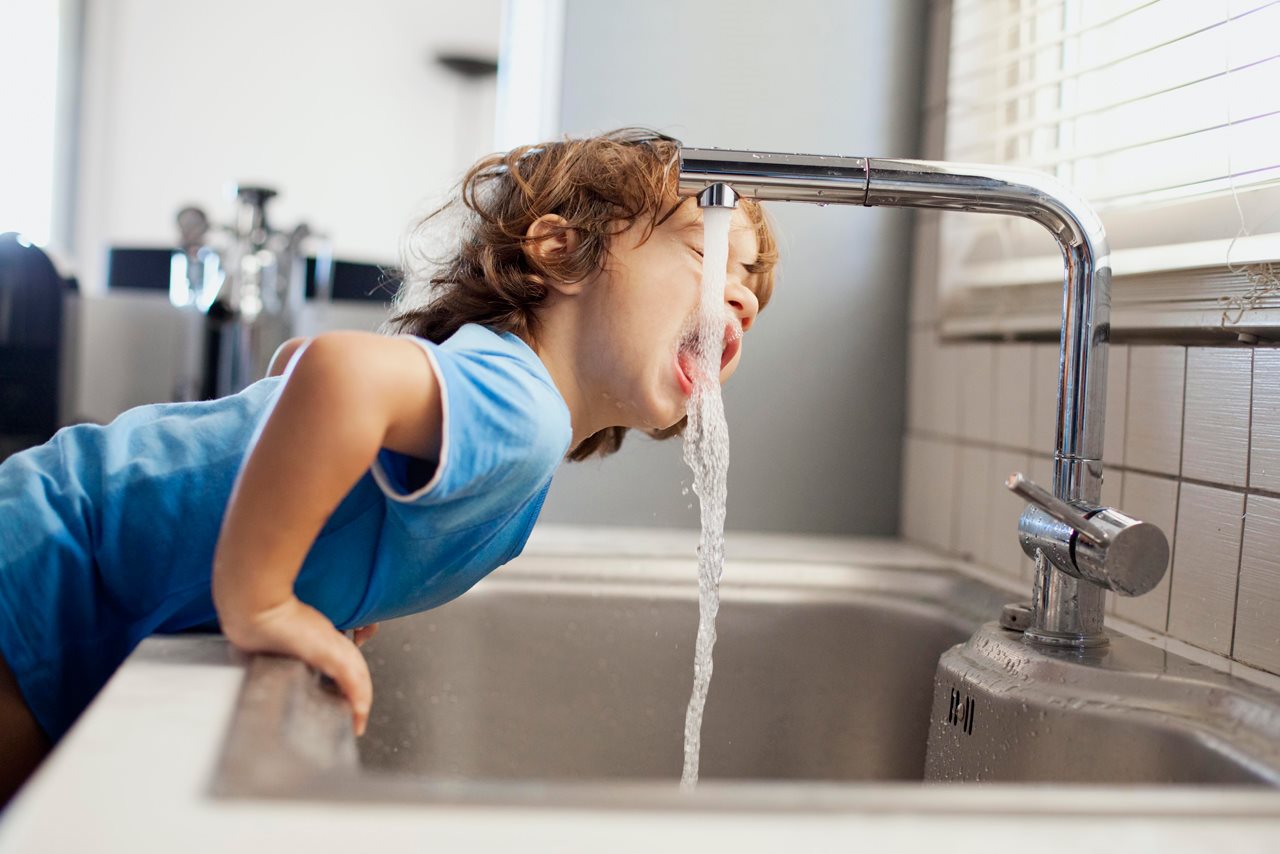 Keeping water handy all day is a smart idea for kids and grownups alike, whether you're at home or on the go. Find a reusable water bottle your child loves and fill it up with cool, clean water. Encourage them to take regular breaks to sip water throughout the day to help regulate their body temperature, maintain their energy levels and feel good all day.
4. Schedule homework time
Make sure your kids have enough time after school and on weekends to get their homework done. Each homework period, try setting a timer for 20-30 minutes and see what works best for your child's attention span. Then take 5-10 minutes for water, a snack or just to get away from the books or computer for a while. Children may focus better if they know there's a limited time they are expected to study, and short breaks will help them concentrate better when they have more studying to do.
5. Get outdoors for regular "recess"
No matter where kids are during the day, planning for regular mental breaks will keep them happy and healthy. Include some physical activity, like games played away from their screens, and get them outside if possible. Fresh air and sunshine every day improves a child's mood, health and sense of well-being.
With these tips, you and your kids will be more than ready for the school year. Find Rockit Apples at a store near you.