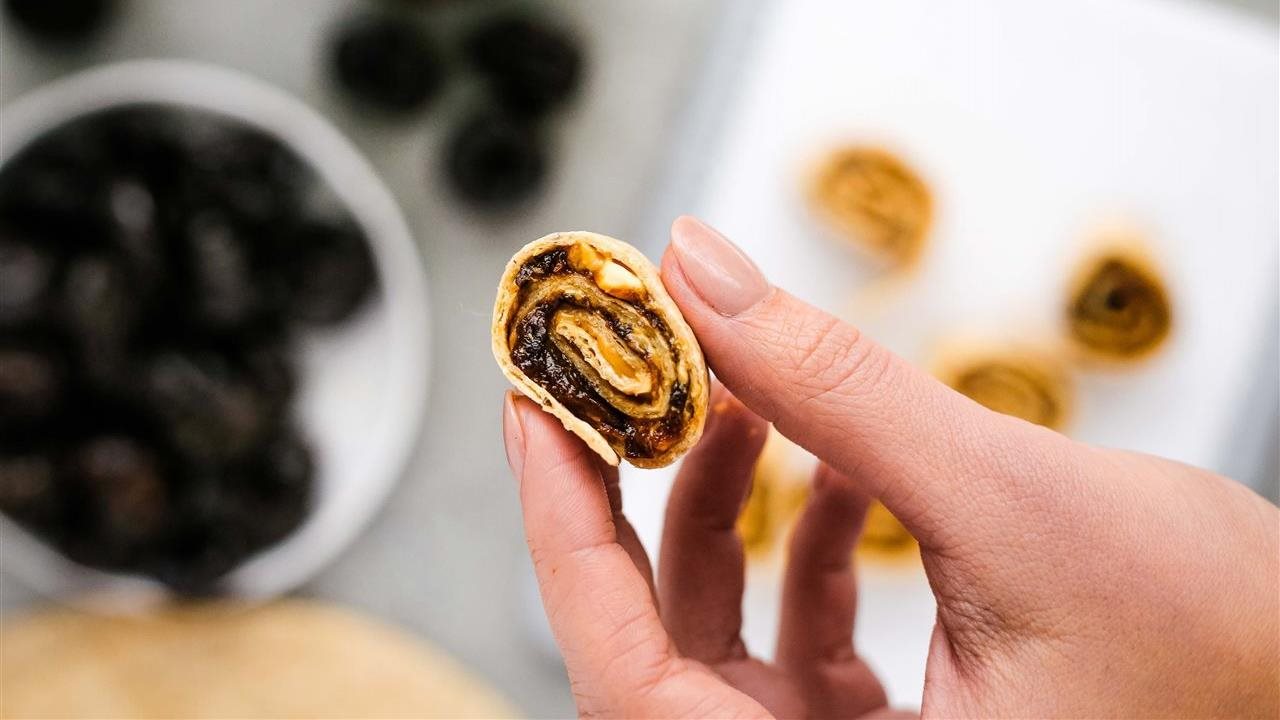 (BPT) – Seeking more plant-based options for healthy aging? This approach is right on track with the 2020-2025 U.S. Dietary Guidelines for Americans (DGA) that advocate for greater fruit and vegetable consumption. One easy way to expand your plant-based options and incorporate the Mediterranean diet as advised by the DGA is by adding in California Prunes. They not only provide plenty of health benefits but can also be used in a variety of sweet and savory dishes.
Registered dietitian and nutritionist, Leslie Bonci, MPH, RDN, CSSD, provides tips for adding prunes to meals, while explaining how these tasty dried fruits support health and wellness — at all life stages.
"California Prunes deliver fiber, phytonutrients, vitamins and minerals," said Bonci, "so they provide the wealth on your shelf for digestive, bone and immune health."
Here are creative ways to use prunes to support your family's well-being.
1. Kids and teens
It's never too early to establish healthy eating patterns. Nutrient-dense foods like prunes can not only help maintain healthy weight during growth and development but also help build strong bones as a preventative measure against bone fractures. Bone mass is acquired while kids are still growing. Physical activity helps develop healthy bones, but what kids eat matters, too. California Prunes contain nutrients like boron, potassium and Vitamin K that help support healthy bones and improve bone strength.
How can you get your kids to try them? "With kids and teens we have to bring the flavor, the familiar and the fun," said Bonci.
This twist on the classic PB and J is great for lunches or on-the-go snacking:
Peanut Butter and California Prune Pinwheels
Ingredients:
1 whole-grain tortilla or wrap (8 inches)
2 tablespoons California prune puree
1 ½ tablespoons peanut butter (crunchy or smooth)
Directions:
Lay whole grain tortilla onto cutting board. Use soft spatula to spread peanut butter in thin layer, covering side-to-side but leaving one edge uncovered (allowing for spreading while rolling).
Repeat with prune puree, spreading in even layer atop peanut butter. Starting at one end, tightly roll tortilla until you reach uncovered edge. Use sharp knife to slice cross-wise into pinwheels.
Enjoy immediately or store in airtight container or sealed bag until ready to eat.
Makes 1 serving
Prune puree
Ingredients:
8 ounces pitted California prunes
1/4 cup hot water
Directions:
Add prunes and hot water to blender or food processor. Pulse to combine, then blend until paste consistency forms. Use soft spatula to scrape sides of blender.
2. Young adults
Did you know the bone mass you acquired in childhood is still developing throughout young adulthood? Plant-based eating habits can have a ripple effect for a healthier lifestyle no matter what your goals are.
"During our 20s and 30s, we've got busy lifestyles," said Bonci. "We want to bring the quick and the delish to whatever we eat." She recommends finding creative ways to add more nutrients, like Turkey Prune Lettuce Wraps — combining ground turkey and prunes in an Asian-inspired lettuce wrap that takes only 15 minutes to prep.
3. Expectant mothers
A healthy mom-to-be nurtures a healthy baby, and consuming plenty of protein and produce supports the health of both. The fiber content found in California Prunes promotes overall digestive health as well, a welcome bonus for expectant mothers. Here's a quick, easy way to get necessary nutrients in a delicious, healthy smoothie that's super simple to make:
Purple Power Smoothie
Ingredients:
1/4 cup diced California Prunes
1 cup baby spinach leaves
1/2 cup nonfat Greek yogurt
3/4 cup pomegranate juice
1/2 cup frozen berries
1 teaspoon honey
1 cup ice
Directions:
Add all ingredients into blender except ice. Puree until smooth. Add ice until you reach the desired consistency.
4. Forties and beyond
As adults age, they need to focus more on their overall health and well-being, especially women nearing menopause. Fiber, calcium, potassium and Vitamin D are under-consumed by most Americans, and not getting enough of these nutrients can cause health issues. Eating more fruits — like California Prunes — and vegetables helps increase fiber and nutrient intake. Each serving of prunes contains 3 grams of fiber to support good gut health, powerful antioxidants to prevent cellular damage, plus vitamin B6 and copper — both needed for proper immune health. California Prunes have been shown to also help slow bone loss, an especially important factor at this stage of life.
For an easy, healthy way to satisfy your sweet tooth, try California Prune and Almond Truffles, which are naturally vegan and gluten-free.
"For 40s and beyond, we have to think about preservation and maintenance of our supporting bone structure," noted Bonci. "California Prunes are great for this because of the Vitamin K, boron and polyphenols."
California Prunes naturally contain polyphenols — antioxidants that protect against DNA damage and inflammation. New research suggests polyphenols may also help grow the amount of good bacteria in your gut.
Bottom line: There's more to California Prunes than meets the eye. Check out these recipes and more at CaliforniaPrunes.org.