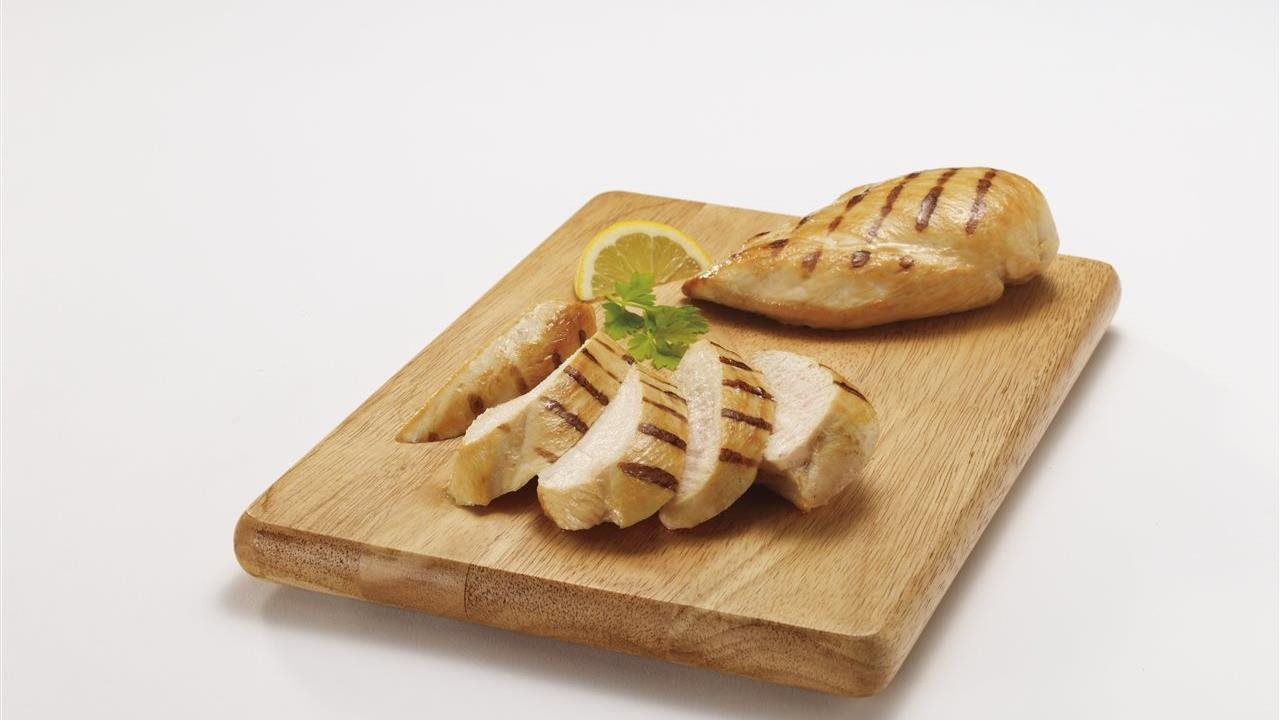 (BPT) – Grilling in the summer is a great way to leisurely prepare a meal and enjoy the outdoors while spending time with the ones you love. Whether you're planning a backyard barbecue or a tailgate before a concert or sports game, grilling is a can't miss.
According to a survey conducted by Atomik Research in 2023 on behalf of Tyson® Brand, 93% of U.S. adults believe that food brings people together. With such overwhelming consensus, there's no better way to forge memories with friends and family than by planning an unforgettable cookout. Whether it's a casual cookout in your backyard, an electrifying tailgating event before the big game or a cozy fall bonfire, congregating over a delicious meal has the potential to create unforgettable memories and deepen bonds. Before you send out the invites and buy your supplies, brushing up on the grilling basics is a good idea. Check out these five tips that will have you grilling like a pro in no time.
1. Prep your grill
Before you can start cooking, you'll need to prepare the star of the show! Make sure to clean the inside of the grill and the grates thoroughly. Use a grill brush or scraper to remove any stuck food, grease or debris left over from the last time the grill was used.
If you have cast-iron or stainless-steel grates, take the time to season them. Warm up the grill, coat the grates with cooking oil and let it burn off. Repeat this process several times to create a nonstick surface perfect for grilling.
2. Collect your tools
Every grill master needs the proper tools to get their grill on. For example, if you have a charcoal grill, you can easily and quickly light a large quantity of charcoal with a chimney so you can start grilling as soon as possible.
Other must-have grilling tools include long grilling tongs, grill gloves, an instant-read thermometer, skewers, basting brushes, and a grill basket. All these items will make it easy to grill all kinds of meats, fish, and vegetables, especially when cooking for a party.
3. Pick a crowd-pleasing protein
No meal is complete without protein. That's why it's important to pick one that even the pickiest eater will like. When in doubt, opt for chicken.
Chicken is a versatile, convenient, and popular protein that most U.S. adults say is a crowd-pleaser the whole family enjoys, according to a recent 2023 Atomik Reasearch survey. Also, more than half said the benefit of grilling out is that even their picky kids will eat chicken.
Chicken pairs well with various flavors and side dishes, and 86% of survey respondents feel that chicken is a "better-for-you" meal option. Whether paired with a marinade, dipped in BBQ sauce or made into a fajita feast, chicken is a popular choice for grilling.
When picking chicken for your backyard cookout, pick up a few packs of Tyson® Fresh Trimmed & Ready® Boneless Skinless Chicken Breasts. This 100% all-natural, minimally processed protein comes from high quality, farm-raised chicken and contains no artificial ingredients. Best of all, the chicken is trimmed and ready to cook, so you can skip the prep and toss them right into the pan or on the grill. Pick up a pack in the refrigerator section at your local retailer and visit Tyson.com for more information.
4. Don't forget the marinade
Make sure to carve out time in advance for marinating your chicken. The survey found that nearly 2 in 3 adults (64%) always or often marinate their protein before grilling, and it's easy to see why. Marinating chicken and other proteins enhances the taste, helps the meat retain moisture during grilling and tenderizes the protein so every bite is flavorful, tender, and juicy.
Choose a few marinades, so you'll have a variety of flavor options, even if you use the same protein. Purchase or prepare a BBQ sauce, garlic and herb, brown sugar or teriyaki marinade. Toss marinade and meat in a sturdy container, cover, and refrigerate for 30 minutes before cooking. You can even prepare and marinate meat overnight so it's ready for your cookout.
5. Enjoy!
Beyond an excuse to eat a delicious meal, grilling is a great way to create a memorable event for friends and family to enjoy, including the grill master. Once you're done preparing food for everyone else, make a plate for yourself, sit down and enjoy a gorgeous day with great food and even better company.
Don't let sunny days pass you by without hosting a backyard bash or tailgate to remember. Using these five tips, you'll be prepared to fire up the grill and create a meal your guests won't soon forget.