(BPT) – While this year's Big Game celebrations may be confined to immediate families or smaller, pandemic pods, there are still ways to maximize enjoyment while minimizing risk and celebrate this annual event of football and feasting. Sure, you'll have to come together from measured (or digital) distances, but you can still have fun and go big with your favorite game-day foods. Read up on how to elevate your experience while also keeping safe.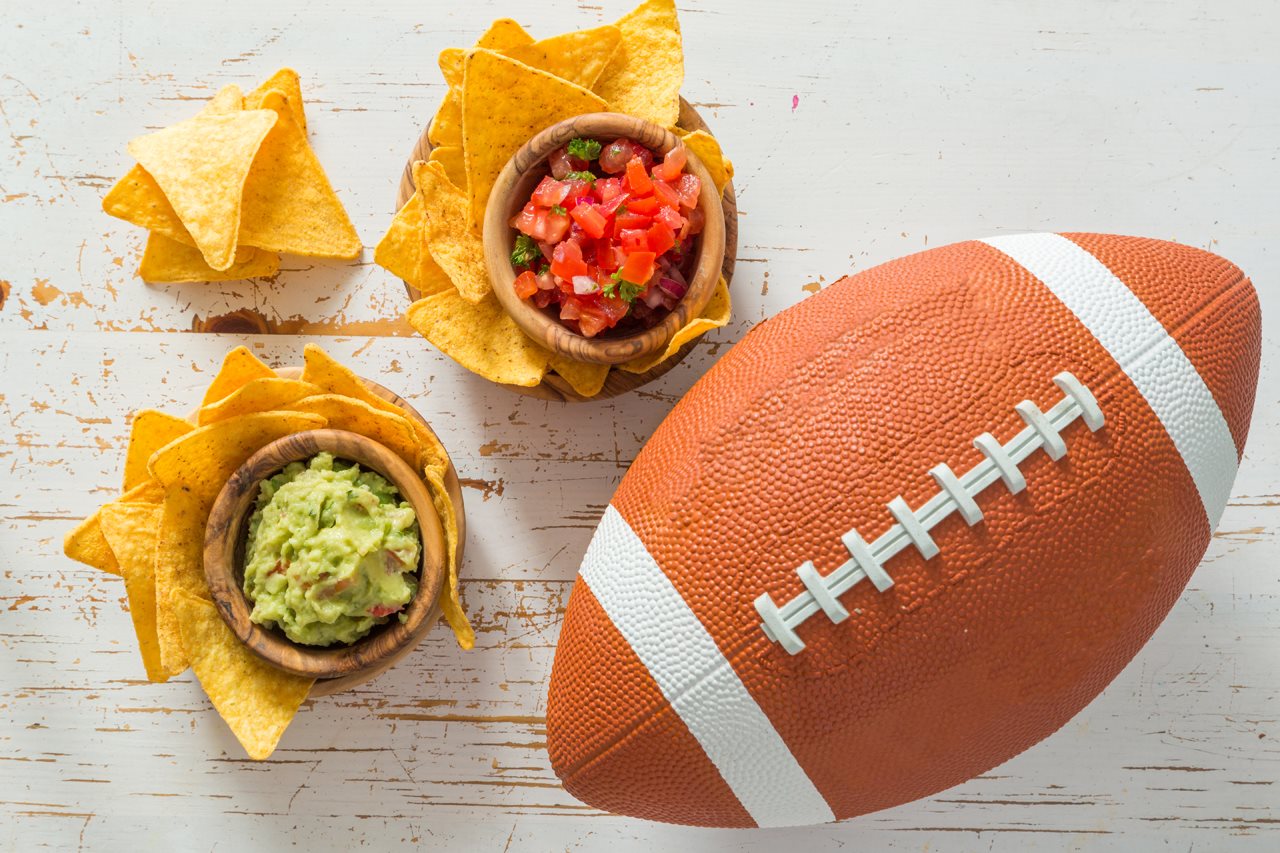 Photo courtesy iStock

1. Don't fumble with avocados
Since the biggest weekend in football is one of the biggest days for avocado consumption, it also means the highest potential for avocado-related knife injuries, aka "Avocado Hand." Avoid putting yourself at risk for the serious hand injury by opting for prepared guacamole. WHOLLY® GUACAMOLE, America's #1 selling refrigerated guacamole brand made with hand-scooped Haas avocados, comes in convenient, ready-to-serve bowls for a tasty and safe bet that's essentially "Avocado Hand Insurance1," protecting your precious hands at a time when safety matters most.
According to a recent survey2 conducted by the makers of WHOLLY® GUACAMOLE, 85% of respondents believe the way their hands look is important and 62% say a hand injury would affect their daily productivity. So, for the second consecutive year, the company is bringing back its "Avocado Hand Insurance" in order to protect fans' precious hands at a time when safety matters most.
To underscore its positioning, the makers of WHOLLY® GUACAMOLE will award one grand prize winner $4,000 to use for a luxurious, VIP pampering session typically reserved for hand models, or whatever they choose, as well as a chance to become the brand's next hand model. Additionally, fans will enjoy an opportunity to enter for one of two chances to win free "Avocado Hand Insurance3" — in the form of a year's supply of its convenient, ready-to-serve WHOLLY® GUACAMOLE products.
Now through Feb. 7, guacamole fans across the U.S. who upload a video of their best dip on Instagram and tag @eatwholly will be entered in the contest.
Photo courtesy Wholly Guacamole

2. Think about drinks
Beer has been a dominant game-day drink for decades but with local bars shut down, coupled with a heightened interest in health and wellness, chances are you might be gravitating toward alternative beverages. For folks coming off the heels of Dry January or that don't want to derail their New Year's resolutions, sparkling water is key. Fizzy waters in delectable flavors like Lemon Lime, Watermelon and Black Cherry have exploded in popularity the last couple of years. Elevate the game-day experience while helping keep waistlines in check by serving up a signature mocktail, such as a Waterloo Paloma. This tasty combination of Waterloo Grapefruit, fresh grapefruit juice, lime juice and a few slices of jalapeno makes for an alcohol-free touchdown.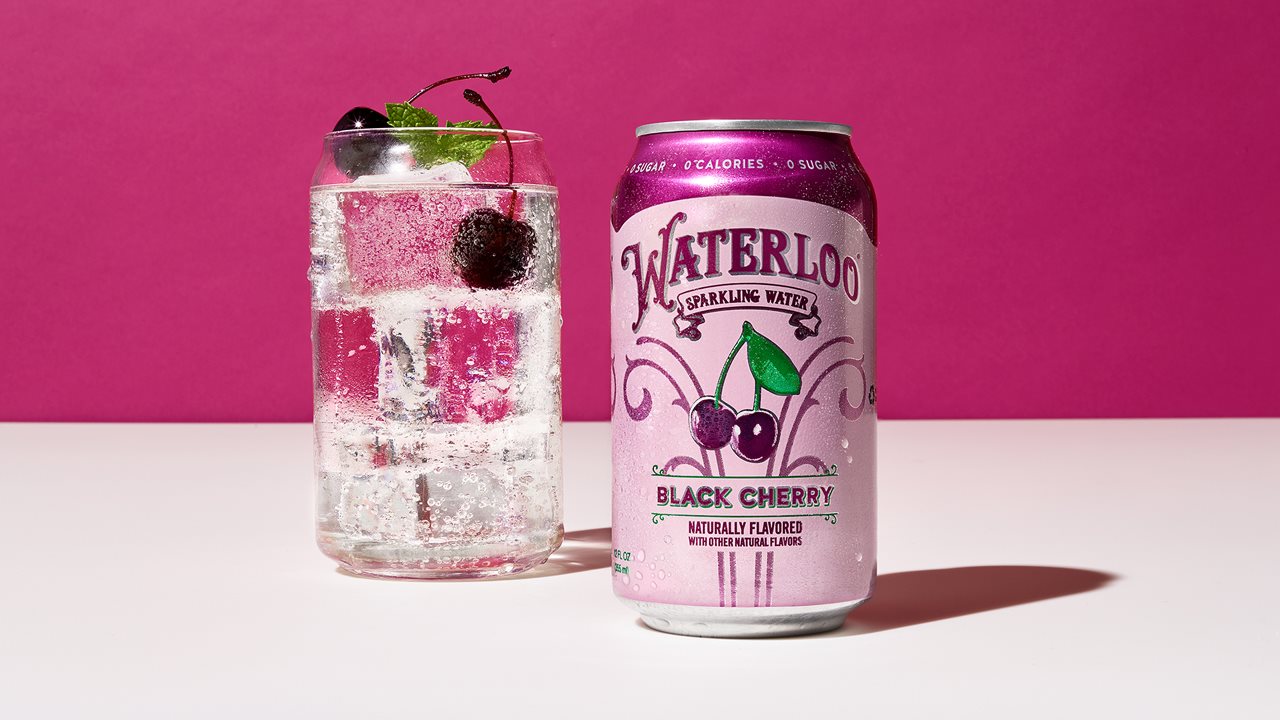 Photo courtesy Waterloo

3. Salsa safely
As the quarterback of every game-day snack table, salsa always scores big. According to a recent survey conducted by CHI-CHI'S® salsa, over 72% of people plan to eat salsa this game day. With a heightened focus on food safety this year, be the MVP and encourage friends and family to "Salsa Safely" alongside the makers of the CHI-CHI'S® brand — known for tasty salsa, chips and tortillas. In a playful reminder to stay safe, the company is inviting fans to join in a lighthearted pledge to "Salsa Safely" and avoid the social faux pas of unsanitary salsa consumption like double dipping and the unwelcomed handling of chips or salsa from the group bowl. Now through Feb. 6, the first 100 people who make a pledge to "Salsa Safely" by visiting chichis.com/salsasafely will win a "How To Salsa Safely" kit including free salsa and chips, and indispensable tools like tongs, salsa holders and fun, zippered masks. For every fan that joins CHI-CHI'S® pledge to "Salsa Safely," the company will make a donation of $50 to World Central Kitchen4 to assist nationwide community feeding efforts in the wake of natural disasters like the COVID-19 pandemic.
Photo courtesy CHI-CHI'S

4. Stick to skewers
Pandemic season isn't the time to be passing around a bucket of wings. Instead of serving family style, dish out single portions into individualized dishes or size-appropriate ware. The same survey found that nearly 80% of respondents would prefer small plates and/or individual servings. Skewers can be made with a variety of ingredients including grilled chicken or steak, veggies or even shrimp, and can be plated individually. For menu inspiration, try these easy-to-prepare Cilantro Lime Shrimp Skewers made with Lee Kum Kee Lime Cilantro Flavored Hoisin Sauce or these Citrus Chicken Skewers that taste like your favorite takeout.
Photo courtesy UnSplash Artem Beliaiki

5. Don't overlook food allergies or special diets
On top of preventing germ exposure, food allergies and special diets like keto and vegetarian, present an additional layer of concern when it comes to entertaining. Always play it safe by offering several options, including gluten-free, dairy-free alternatives. Thankfully, several brands now make allergy-friendly foods that deliver high on taste. Daiya offers a line of plant-based, soy-free and meat-free pizzas with savory flavors that nearly mimic the taste and texture of traditional pizza in flavors such as Meatless Meat Lover's, Supreme, Meatless Pepperoni Style with Jalapeno and more. For other quick, heat-and-eat options, Atlantic Natural Foods has a complete line of 100% plant-based meal solutions including Loma Linda Ultimate Vegetarian Chili that can be prepared in the microwave in 60 seconds and are perfect for nachos or topping potatoes, burgers or dogs.
Photo courtesy UnSplash Claudio Schwarz
1 While it is not an insurance company, the makers of WHOLLY® GUACAMOLE products make it hassle-free for people to enjoy tasty guacamole anytime, anywhere while keeping their hands in tip top shape.
2 According to Pollfish survey data, January 2021
3 The makers of WHOLLY® GUACAMOLE aren't an insurance company but encourage fans to buy WHOLLY® GUACAMOLE as insurance against avocado hand injuries
4 The makers of CHI-CHI'S® products will donate up to $10,000 to World Central Kitchen