(BPT) – Interest in veganism is at an all-time high; in fact, according to data from Google Trends, veganism is now twice as popular as it was just five years ago, and it doesn't show any sign of slowing down. This means that the future of entertaining — when it is safe to gather together again — is vegan and plant-based. Having a vegan, vegetarian, plant-based, dairy-free or gluten-free guest is no longer a possibility, it should be expected and planned for.
The good news is that hosting a tasty, plant-based gathering that everyone — vegans and meat-lovers alike — can agree on can be easier than ever before. Daiya Foods, the pioneer of delicious plant-based foods, has teamed up with vegan chef and author Chloe Coscarelli to offer tips for vegan entertaining.
Chef Chloe has been at the forefront of vegan cooking for over a decade and even became the first vegan chef to win a national culinary competition in 2010 at Food Network's "Cupcake Wars." She went on to create "by CHLOE" — a chain of restaurants that brought vegan fast-casual cooking to the mainstream. On top of that, Coscarelli, who lives in Brooklyn, New York, has authored four cookbooks, and appears regularly on several cooking shows.
We chatted with Chef Chloe and learned some expert tips to help ensure your next gathering is a crowd-pleaser:
First, Communicate with Your Guests
When hosting, always remember to ask your guests ahead of time for any food allergies, dietary preferences (such as following a plant-based diet), or simply foods that they just don't like. It sounds simple, but many hosts overlook this step that can so easily ensure that everyone is happy and well fed. Plus, the last thing you want to do is spend lots of effort on your famous, deep-dish pizza recipe, only to find out that one of your guests is avoiding dairy.
If your guests have dietary restrictions, opt for tasty alternatives like Daiya for an easy swap. "Daiya is one of the OG plant-based brands, and its new and improved Daiya Cutting Board Shreds are now made with chickpea protein. Even if you're not plant-based — trust me, you'll enjoy the unexpected great taste, texture and flavor," notes Chef Chloe. Look for the red dot on the packaging and "Cutting Board Collection" on the label; available in four varieties: Cheddar Style, Mozzarella Style, Pepperjack Style and a new Cheddar x Mozzarella blend.
Variety, Variety and More Variety
When cooking vegan dinner for a non-vegan crowd, it is so important to serve a variety of dishes, sides and appetizers so that there's more options for everyone in the room to love. Even for the best of chefs, sometimes recipes fall flat or just don't resonate with everyone in the room. And that's OK! If we serve at least a few different dishes, our odds are better for hitting it out of the ballpark with at least one of them. "One of my favorites that is a huge crowd-pleaser is this vegan cinnamon French toast bake — perfect for holiday brunches."
It's All in the Prep
The last thing you want to be when your guests arrive is stressed. Says Chef Chloe: "I like to plan my dinner parties so that I have at least 30 minutes free to enjoy a sip of wine before my guests arrive. How do I do this? I generally like to follow a 3-day prep rule." This means shop on day one, prep on day two, and assemble, heat and host on party day, which is day three. Also, allow yourself to take shortcuts like buying bottled sauces and bags of your favorite shredded plant-based cheese. "My fave is new Daiya Cutting Board Collection," she adds. "They have come a long way in both taste and texture. Your guests would rather have you feeling relaxed and ready for conversation than have every single part of the dinner from scratch."
Win with Nostalgic Classics
If you're serving a mixed crowd of vegans and omnivores, it doesn't hurt to give them all a little something they know and love. "Whether your guests are seeking a crispy, cheesy pizza, the nostalgic comfort of a grilled cheese or a loaded plate of melty nachos, Daiya is changing the way people feel about plant-based foods by inviting everyone to 'Enjoy the Unexpected' taste, including worry–free entertaining! Promise your guests won't even know that stretchy, melty perfection is dairy-free if you don't tell them!"
Finally, Bring Back Goodie Bags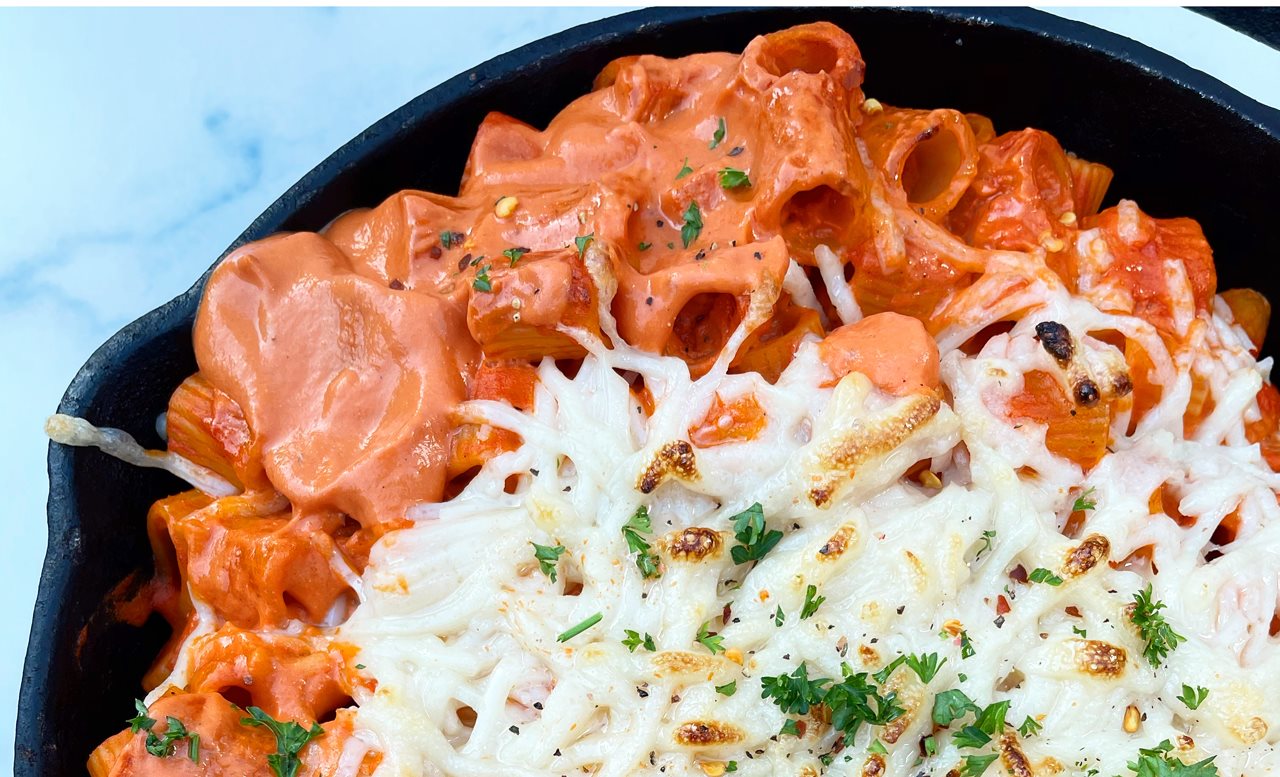 When the party's over, it's a nice and often overlooked gesture to offer your guests to take leftovers home! Since you've been cooking all day you probably don't want to look at your meal anymore, so this is a great way to avoid waste. Plus, who doesn't love a party favor? Chef Chloe typically keeps takeout containers on hand or makes sure she's stocked up on plastic or foil wrap before a dinner party.
For plant-based recipe inspo and vegan cooking tips, visit DaiyaFoods.com and ChefChloe.com. If you'd like to try the Daiya Cutting Board Collection Shreds for yourself, check out the product locator.