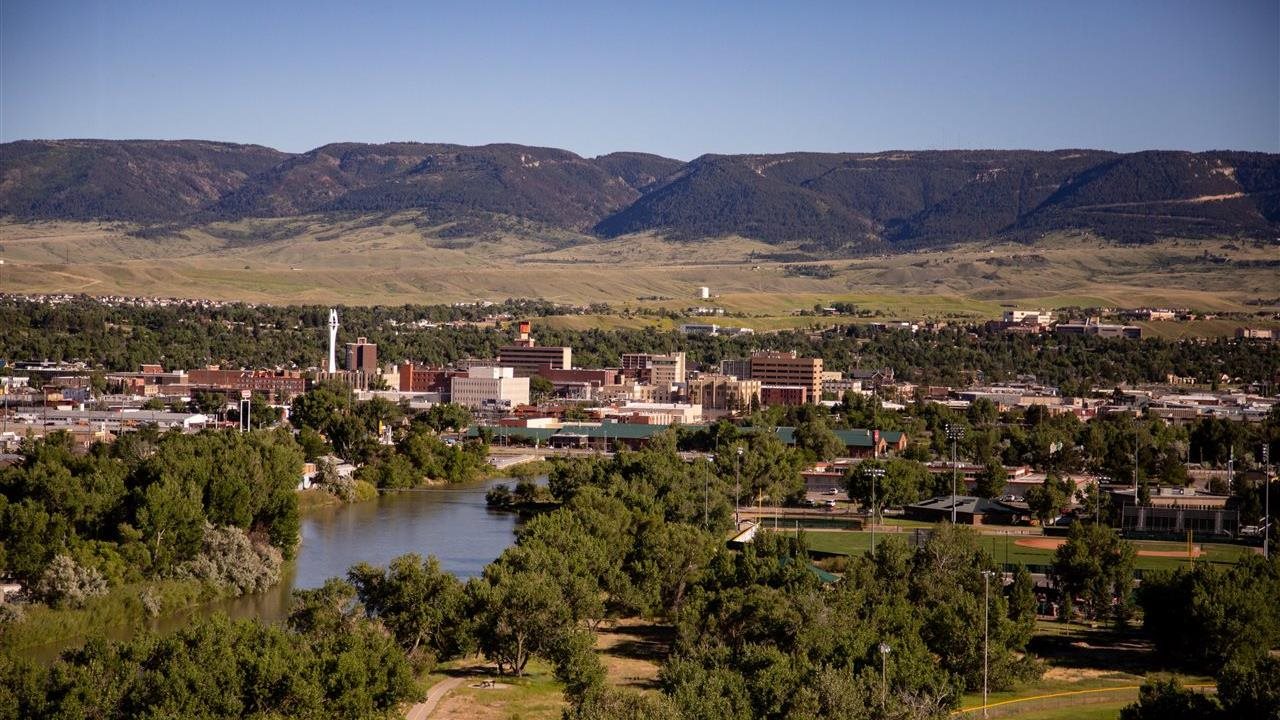 (BPT) – Everyone's lives have been upended this year, and with those changes have come new attitudes about how people everywhere live and work. More people working remotely and from home has led to a re-evaluation of lifestyles and future goals — at times shifting the focus to where people choose to live, and why.
Many are exploring locations around the country with new priorities in mind, leading to growing interest in living in more rural areas. These new goals and values may just lead you to consider new frontiers where you could relocate your home or business.
Fortunately, there are places like Casper, Wyoming, that have communities actively reaching out and welcoming new residents and companies. And although Casper is the second-largest city in Wyoming (behind Cheyenne), there are only around 57,000 people currently living there — which means that it feels more like a small town, with plenty of room to grow.
If you're one of the many Americans seeking a change, here are some of the top reasons to choose Casper.
A breath of fresh mountain air
For those who love the great outdoors, whether for recreation opportunities or just to enjoy breathtaking scenery, there's no place quite like Casper. Uniquely positioned where the High Plains meet the Rocky Mountains, Casper offers easy access to incredible adventures that are unrivalled anywhere in the American West.
The area's plentiful outdoor locales offer:
90 miles of beautiful hiking and biking trails in and around Casper Mountain
Fly-fishing on the North Platte River, a blue ribbon fishery
Skiing within 15 minutes of town at Hogadon Basin Ski Area
53 parks for you and your family to enjoy, including 30 playgrounds for the kids
Tee times and tournaments at the Casper Municipal Golf Course
A great place to raise a family
In addition to the great outdoor spaces for kids to thrive in, Casper offers 19 elementary schools, with three of them providing dual-language immersion programs (Spanish and Mandarin Chinese). The Natrona County School District No. 1 is an open enrollment district, which offers parents the freedom to find the school with just the right curriculum for your children.
The Casper Recreation Center is just one of the great resources for families in the area, offering indoor activities and exercise facilities, with games and classes for all ages. The facility also houses a world-class indoor aquatics center and an indoor ice area that offers recreational opportunities for kids and adults alike.
Looking to get more bang for your housing buck? Median home prices are far lower than in many other cities in the West, and residents pay the ninth lowest real estate property taxes in the country.
With no state income tax, Casper also has the tenth lowest cost of living in the U.S., which means your hard-earned dollars will go a lot further to help support your growing family.
Cultural and educational opportunities
Casper offers 11 area museums, including the Nicolaysen Art Museum, featuring modern and contemporary art by Picasso, Dali, Charles Russell and many more. For amateur paleontologists, the Tate Geological Museum houses a real T-rex and a Columbia woolly mammoth. Kids of all ages can explore the history of the area at Fort Caspar.
The Wyoming Symphony Orchestra is based in Casper, along with a number of other top-notch performing arts organizations, including the Casper Children's Theatre.
The city is also home to the University of Wyoming at Casper as well as Casper College, one of the largest community colleges in the region.
Business is thriving
Whether for entrepreneurs looking to start a new business or for established businesses looking for a new locale, Casper has copious opportunities for growth.
"Casper is a place that fuels innovation," said Amber Pollock, co-owner of Backwards Distilling Company and one of the newest members of the Casper City Council. "It's a place that inspires you and lets you face challenges head-on, while also aligning you with other like-minded entrepreneurs who are looking to build a business and have an incredible quality of life outside of work."
Sound interesting? To provide a resource for potential residents and businesses interested in moving to Casper, several private and public partners launched the Choose Casper website, ChooseCPR.com, aimed at helping people learn more about the area's many amenities and opportunities. The site offers helpful information on schools, real estate, the cost of living and recreational offerings. You can also learn from local ambassadors on the site, who share what it's like to live, work and play in Casper, Wyoming.