(BPT) – With the madness of 2020 trickling into 2021, we're all looking for some much-needed bliss in our lives. While getting 'lit' means something a little different to everyone, think of it as a state of mind that revels in the moment, inspires positivity and embraces a little fun — no matter the circumstances. If you want to get 'lit' this winter in more ways than one, consider these ideas.
Shine bright!
Just because the holiday season is over doesn't mean your glorious glow can't make a cameo! Consider gracing your backyard with white lights for the remainder of the winter to add a little extra pizzazz to your home. Not sure you want to light the night daily? Turn them on only on the weekends or for special occasions, like birthdays or when you survived another Zoom call.
Grill in the snow and cheers to a good time
Whether it's glowing charcoal embers, rich smoke or a flickering flame, bust out your snow shovel and make your way to your grill — even as the snow flies. Bring a little heat to the season by grilling up a delicious ribeye or burger and enjoying it with Gnarly Head's sophisticated wines. The big, bold flavors their wines offer — like the Old Vine Zinfandel that you have to taste to believe — are a perfect pairing with grilled favorites and will surely shake up any night.
Brighten up your home with neon wall art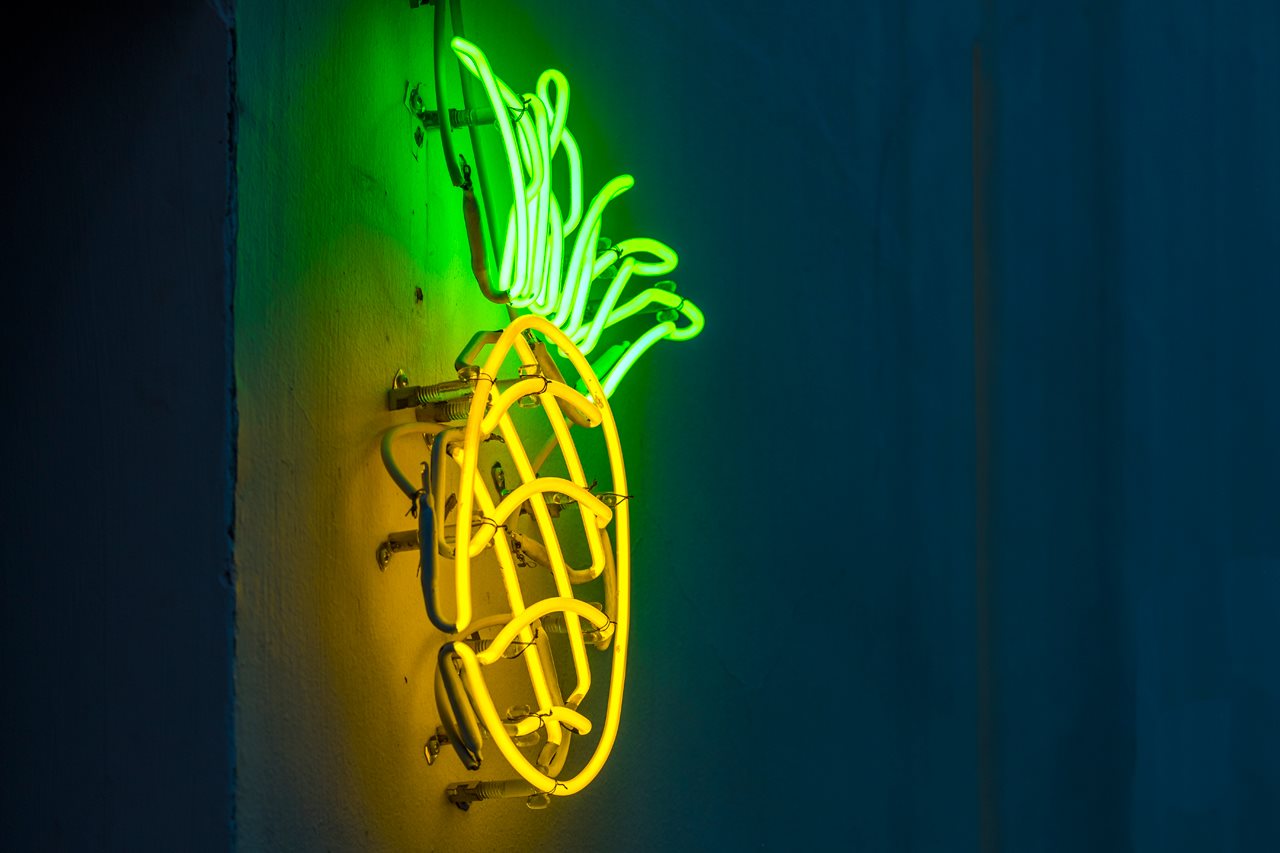 Need a new look for your favorite spaces? Whether it's a vintage piece or work of art, neon wall hangings are all the rage. The bright illumination these pieces provide is just the start! What really makes them special is how much they can reflect your personality and define the room's aesthetic. You can even get something custom made if you have a special design in mind or just want to put your dog's name on display. From the basement to the hallway to the kitchen and beyond, displaying neon wall art will make any space a little more 'lit' than before.
Lounge up your living room
The weather outside may be frightful, but the inside is delightful when you transform your boring old living room into a relaxing lounge. Take inspiration from legendary wine lounges around the world and fire up some candles or string lights for a moody feel. Low music in the background, some cozy blankets and a bottle of Gnarly Head wine makes this room the hottest spot in town. And unlike those world-renowned lounges, no reservations are required.
Cook all of your food over an open flame
Up for a foodie challenge? Try cooking over an open flame. Taking 'lit' literally, it's a gnarly way to make a meal with friends or family. Whether using a portable fire ring or open flame on your stove, get the fire going until you have some good heat for cooking. Wood-fired pizzas, classic hot dogs and marshmallows for s'mores — mix and match methods to bring fun and flame-kissed flavor to your dull dinner routine.