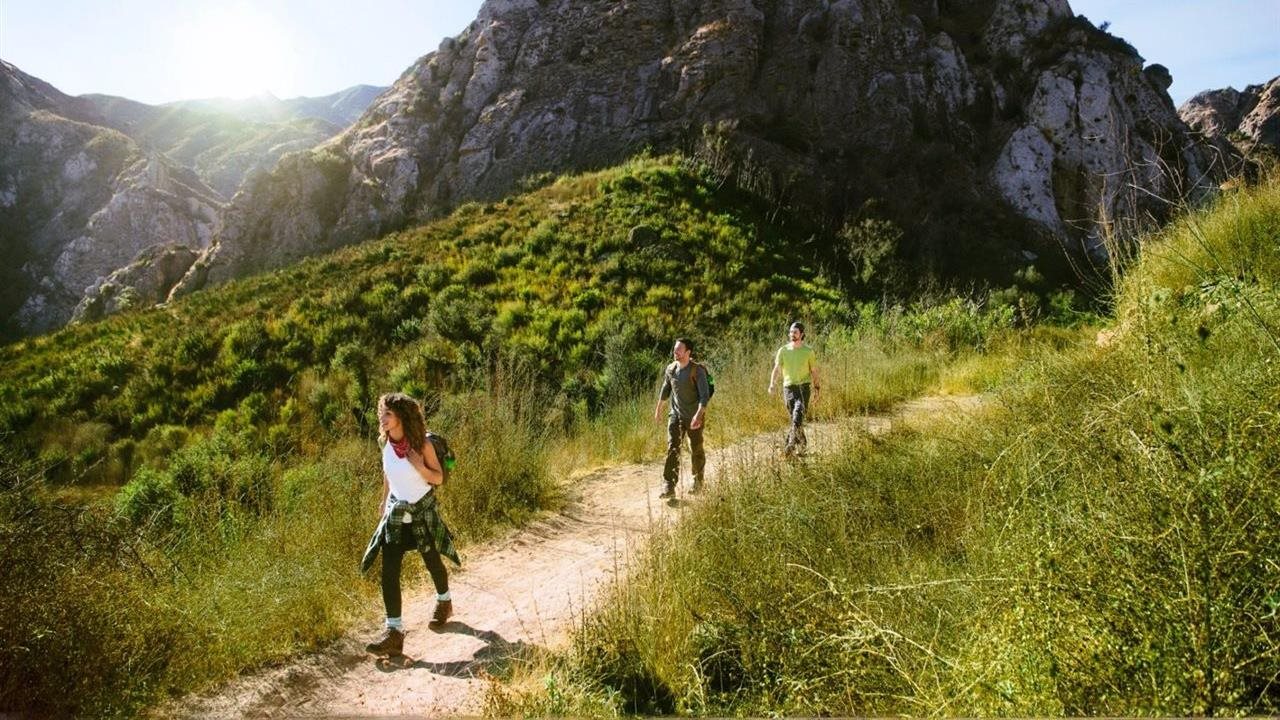 (BPT) – Over the past 18 months, Americans coping with the upheaval of the pandemic retreated to the great outdoors in record numbers. According to the Outdoor Industry Association, 7.1 million more Americans enjoyed outdoor recreation in 2020 than in the year before — and an all-time record of 53% of Americans aged six and up participated in outdoor recreation at least once. The best part is that spending time outdoors not only provides a way to reconnect with friends more safely, but also helps people improve their physical and mental health during trying times.
As more people head outside, it's increasingly important to preserve and protect the great outdoor spaces of the American Heartland. We must all do our part to follow simple, yet important guidelines to ensure these areas will remain pristine for future generations to enjoy.
Next time you escape to nature, remember these few tips to keep our outdoor spaces as beautiful as they can be:
1. Do some research
Learn about the places you visit before venturing out, so you have a plan to safely enjoy the outdoors while protecting it. If you're visiting a state or national park, check out their websites and blogs ahead of your trip to explore the flora and fauna you'll see. You'll also be able to look up specific trails to follow and view the natural wonders you'll want to discover. You can also prepare in advance by becoming well-versed in important information about park passes, waste collection, rules and camping permits, plus inclement weather warnings and fire safety tips.
2. Leave no trace
Tread lightly and respectfully through nature and make sure to carry out what you carry in. Bring along at least two reusable trash bags to collect all waste and recyclables to take back out with you and dispose of properly. Take the initiative to pick up trash or items left behind by others so you can leave the area even better than you found it.
3. Do not disturb
Respect wildlife habitats. Feel free to observe beautiful animals from afar, but do not approach or follow them. Avoid feeding wild animals, as this can cause health issues for them. Research about that area's wildlife to learn whether your visit coincides with a special time like nesting or mating for certain animals. If so, it might be best to reschedule your trip.
4. Stay on trails
After you make a plan, don't wander off existing trails. When you stray even slightly off a trail, your foot traffic can cause significant damage. This can create a domino effect — other visitors behind you will likely see the squashed flora and follow suit, unfortunately causing even more harm to the habitat by widening the newly created "trail." Over time, this can cause washouts and result in multiple trails covering the backcountry, endangering the existing flora and fauna.
5. Get involved
Community organizations across the U.S. have faced funding and volunteer participation challenges due to the ongoing pandemic. It's more important than ever to help local nonprofit organizations make a difference.
The MTN DEW Outdoor Grants program is contributing $200,000 to nonprofits that champion the great outdoors through conservation, participation, and outdoor access/infrastructure initiatives — and you can take part. Apply at DewOutdoorGrants.com on behalf of an organization or nominate your favorite outdoor-focused nonprofit for the chance to be awarded one of forty $5,000 MTN DEW Outdoor Grants. This effort is part of a long-term commitment to help more Heartlanders access nature. The application period closes at 11:59pm CT on November 8, 2021.
Together, MTN DEW and country superstar Chase Rice have produced a rendition of "America the Beautiful" as an ode to the natural beauty of the Heartland as well as the community organizations that preserve and protect it. The video also spotlights MTN DEW Outdoor Grants winners from last year's inaugural program. You can watch the performance on YouTube.
Together, you and your local nonprofit organizations can make a real difference to keep the beauty of nature thriving and well.