(BPT) – Mother's Day is all about brunch. Why not prepare a decadent Mother's Day brunch that she deserves at home? Whether you enjoy it together, or you plan to drop off a favorite dish this year, here are some Mother's Day brunch recipe ideas that will show her how much you appreciate her.
1. Bake fresh homemade bread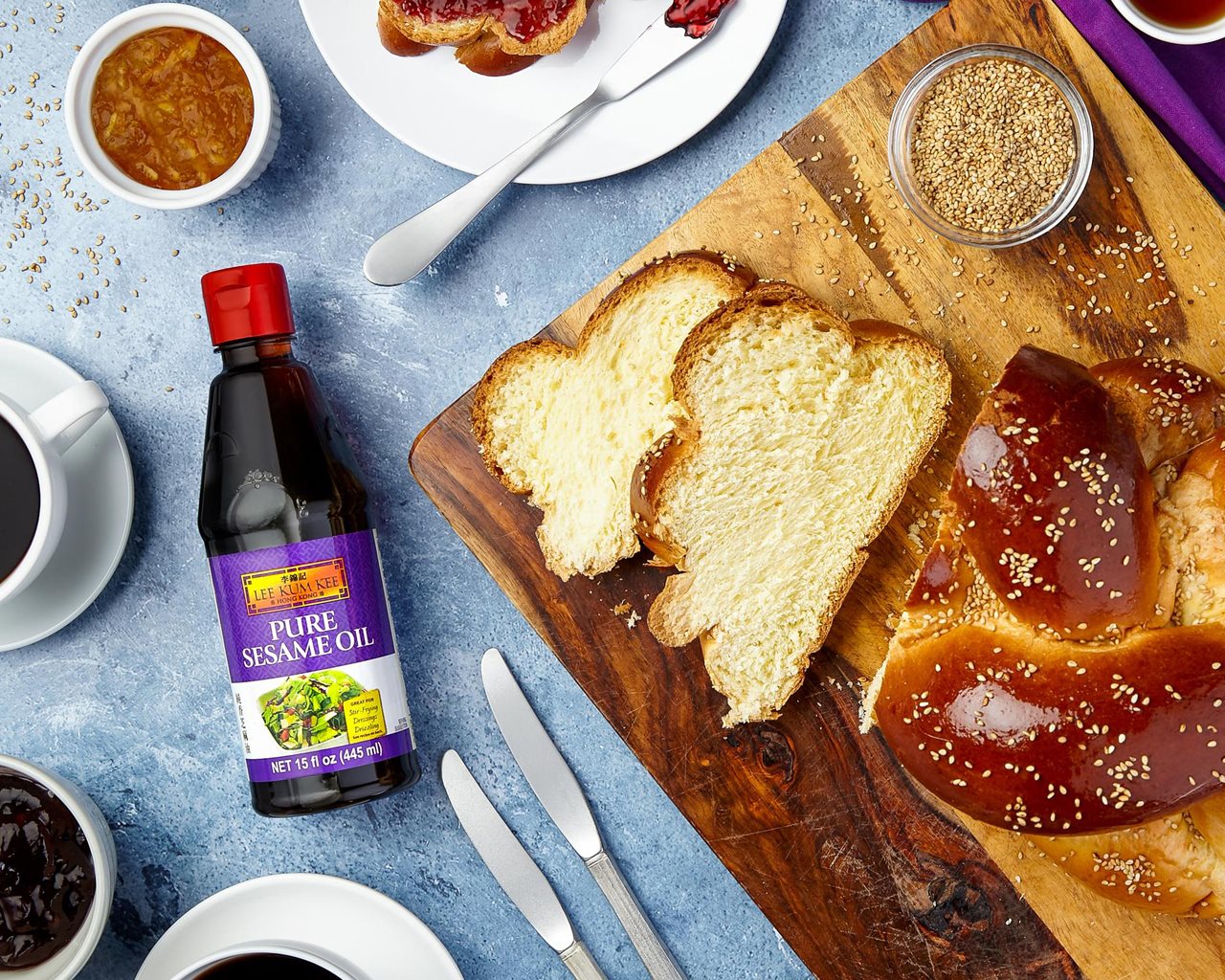 Nothing says, "I love you, Mom" like something baked from scratch. Show Mom how much you care by making her a loaf of homemade bread. Baking bread is actually easier than you might think. Plus, it's the gift that keeps on giving: a slice for breakfast, one for an afternoon snack, and maybe another before bedtime. Win Mom's heart by making Braided Sesame Egg Bread that's just as delicious as it is beautiful with its glistening golden brown crust and three-strand braid. Made with pantry staples like flour, sugar, salt and Lee Kum Kee Pure Sesame Oil, this slightly sweet option has a delicious nutty flavor from adding a bit of tasty sesame oil.
2. Treat mom with a sumptuous spring salad
Moms love when you make healthy choices. Make her a delicious salad to show her you've been listening. Made with bright, colorful ingredients like grapefruit, oranges and avocados, this cheerful Citrus Panzanella Salad made with Lee Kum Kee Panda Brand Triple Citrus Grilling and Dipping Sauce makes for a brilliant salad. Lee Kum Kee makes it easy to elevate everyday salad recipes by adding a delicious twist of flavor. Combine onion, lemon juice, Lee Kum Kee Panda Brand Flavored Oyster Sauce, and maple syrup for an easy and delicious vinaigrette.
3. Win over mom with an egg-cellent, effortless dish
Making a good egg recipe is one of the easiest and tastiest things you can do for Mother's Day brunch. Show Mom she taught you something right with a deceptively easy Spinach & Beet Quiche that's sure to wow. (Pro tip: use Lee Kum Kee Panda Brand Cooking Soy Sauce to give your quiche a delicious twist of flavor.) Incredibly simple, these Ham & Egg Cups are also easy to make and customize, and incorporating Mom's favorite ingredients won't go unnoticed.
4. Bring her bagels in bed
If your mom is a fan of bagels in the morning, she'll love a twist on the classic bagel on her special day. This loaded breakfast bagel sandwich is the ultimate way to kick off Mother's Day. Caramelized onions tossed in Lee Kum Kee Panda Brand Sweet Soy Sauce gives this bagel recipe that something extra that Mom deserves on Mother's Day.
5. Kick her avocado toast up a notch
Avocado toast is one of life's simplest pleasures so why not celebrate Mom with a unique twist on this popular dish. A few secrets are starting with WHOLLY Diced Avocado, for perfectly ripe avocados, anytime and anywhere, and topping it with Lee Kum Kee Lime Cilantro Hoisin Sauce for an umami splash.
For more recipes or inspiration, check out https://usa.lkk.com/en/recipes.