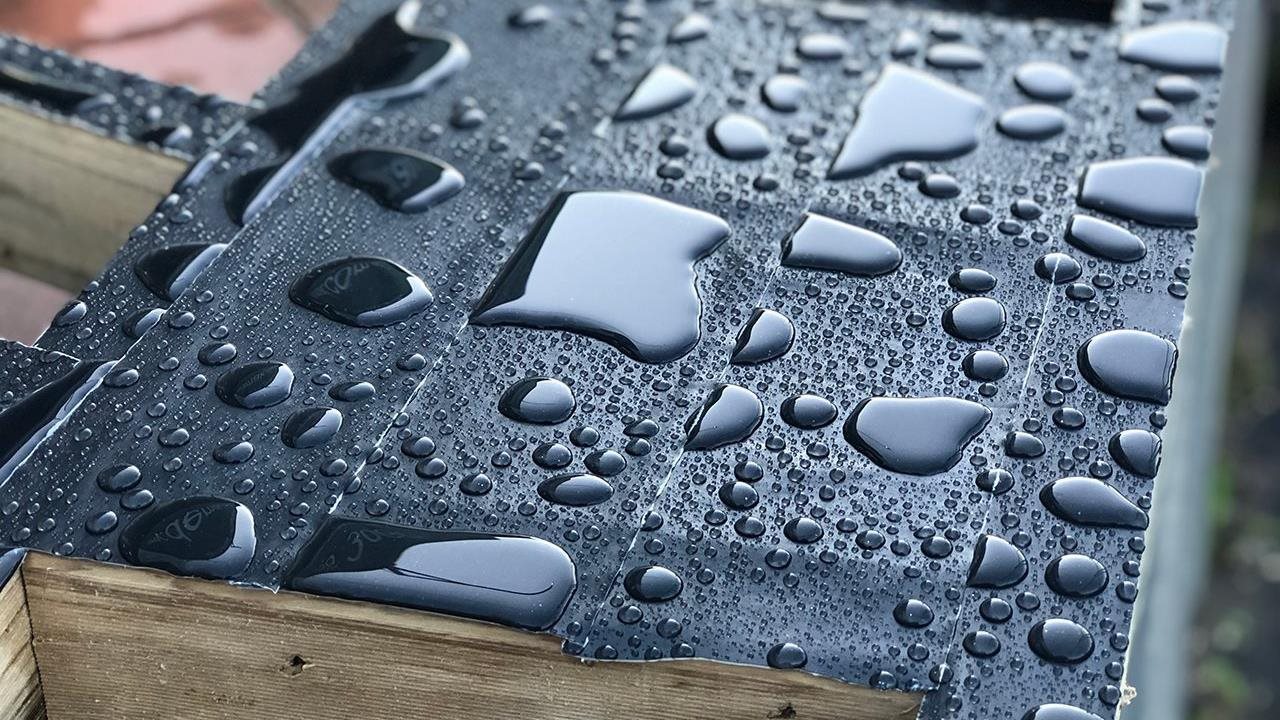 (BPT) – Whether you live in a climate prone to heavy rainfall or just want to preserve the structural integrity of your home's outdoor space, it's important to consider how moisture can affect a deck. Because they are exposed to the elements, decks and their supporting substructures are highly susceptible to water penetration. Without proper protection, rain, dew and snow melt can seep into screw holes and sit on boards, joists and beams, causing them to rot, decay and deteriorate over time, posing serious safety issues.
Here are three easy ways to protect your deck from moisture damage:
Seal the substructure
One of the easiest things you can do to prevent premature deterioration of a deck's substructure is applying protective tape, such as Trex Protect, to the joists and beams of the foundation. Designed specifically for use on decks, this butyl-based, peel-and-stick tape is applied as a "cap" to the tops of wood joinery to create a moisture barrier. It also helps to hold deck screws in place longer and stronger, while creating a waterproof seal around fasteners.
And don't forget the ledger board. This key connection point where the deck attaches to a house is especially vulnerable to moisture but can be fully sealed with a wider flashing tape like Trex Seal. Engineered with an aluminum liner for enhanced structural support, this 11"-wide tape covers the entire surface of the ledger board and creates a seamless seal over any gaps between the ledger and the substructure for optimal protection from water penetration.
Consider composite decking over wood
Made from a blend of plastic and wood fibers, composite decking won't absorb water like treated lumber. It also won't crack, warp or splinter in colder climates and will hold up to humidity and precipitation. High-performance composite decking is extremely durable and ultra-low-maintenance. No need to spend time and money every year sanding, painting and staining your deck when using composite. Instead, simply give it an occasional cleaning with warm soapy water and get back to enjoying your space.
Divert water with a deck drainage system
For an elevated deck, consider adding a deck drainage system. Designed to capture and divert water, these systems protect a deck's substructure from moisture while creating dry space beneath the deck usable for storage or additional living area. Offering maximum protection, the Trex RainEscape system installs over the joists to completely shield foundational components from moisture. The added bonus of this type of system is that homeowners can safely add furnishing as well as gas lines and wiring to accommodate appliances, lighting, ceiling fans and entertainment components to create an outdoor oasis under the deck.
To learn more about how to protect and extend the life of your deck, visit www.trexrainescape.com and www.trexprotect.com.