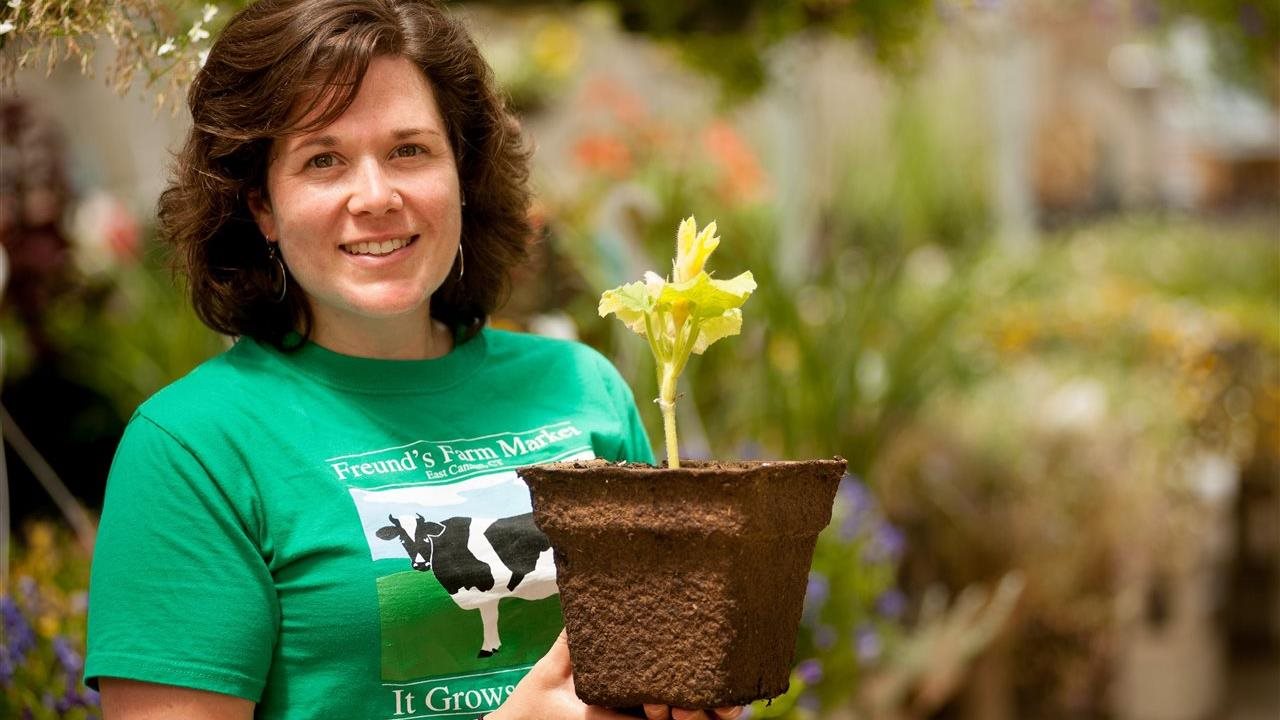 (BPT) – Fun fact: When put to good use, cow manure is quite the environmental boon. It can be recycled into fertilizer and crop irrigation water or repurposed as Earth-friendly seed pots that naturally nourish plants. And the methane produced by cow manure can even be converted into electricity and renewable natural gas.
"These types of creative and efficient applications of cow manure are in use because U.S. dairy farmers have an enterprising spirit and a long legacy of being responsible stewards of the land and animals under their care," said Karen Scanlon, senior vice president of environmental stewardship for the Innovation Center for U.S. Dairy. "That environmental legacy is alive and well today as dairy farmers across the country continue to explore innovative practices that improve their impact and aid the dairy industry in its quest to become carbon neutral or better by 2050."
For example, Reinford Farms, Freunds Farms and Royal Dairy have each won an Innovation Center for U.S. Dairy Sustainability Award for being at the forefront of impactful technologies and practices that enable the dairy industry to give more than it takes.
#1 Reinford Farms: Turning food waste into energy
In 2008, a grocery store offered to pay this family-owned Pennsylvania dairy farm to take its spoiled produce and turn it into renewable energy via the anaerobic digester Reinford Farms uses to generate power from the manure of its 800 dairy cows. When more companies started asking for the same service, owner Brett Reinford invested in a depackager, a machine that manually removes packaging from food waste before it goes into the digester. This has enabled Reinford Farms to work with local businesses, 30 grocery stores and food manufacturing companies to recycle up to 12,000 gallons of food waste along with its cow manure each day. As a result, they have kept more than 100,000 tons of waste out of landfills since 2008, preventing the equivalent of 133 million pounds of carbon dioxide from entering the atmosphere. The food waste and cow manure also generate enough renewable electricity each year to power the entire farm and 400 nearby homes.
#2 Freunds Farm: Making manure marketable for this family farm
During a 1997 dinner to brainstorm ideas for repurposing cow manure, someone made an offhand remark about turning it into flowerpots, and it resonated with Connecticut dairy farmer Matthew Freund. He headed home and began tinkering with various concepts using Elmer's Glue, a pail, and even his wife Theresa's toaster oven. Eight years of trial and error and one $72,000 federal grant later, Matthew and Theresa Freund officially started making and selling CowPots, manure-based, biodegradable, seed-starting containers that are used by commercial and backyard growers across the country. CowPots are made with fibers from composted cow manure, and they break down naturally in one growing season because the nitrogen in the manure kickstarts the composting process.
#3 Royal Dairy: Leveraging cows (and worms) to make dairy a more sustainable solution
In 2016, Austin Allred was on the hunt for solutions to help reduce runoff waste and greenhouse gas emissions from Royal Dairy, his farm in central Washington. He discovered a biofiltration process that uses screens, granite and hungry worms to turn cow manure into clean crop irrigation water. It starts at a low spot on his farm, where all the water that runs off from cows, cleaning and cooling machinery collects. Solid waste is held back by mechanical screens while the wastewater moves forward. A series of sprinklers takes this water and spreads it across a series of long concrete troughs filled with granite, which pulls out the methane and ammonia and converts greenhouse gases into nitrogen. Then, the water is absorbed by wood chips where millions of worms and microbes feast on the nutrients and bacteria. The water that remains is clean enough to be used to irrigate crops, and the worm's poop gets used as a fertilizer product.
These are just a few examples of many. Dairy farmers in every corner of the U.S. are thinking outside the box and actively experimenting with different solutions so they can contribute to a sustainable food future for all. Caring for the planet and its precious natural resources is what dairy farmers have always done — to help feed families, build strong communities and leave the planet a better place for future generations.